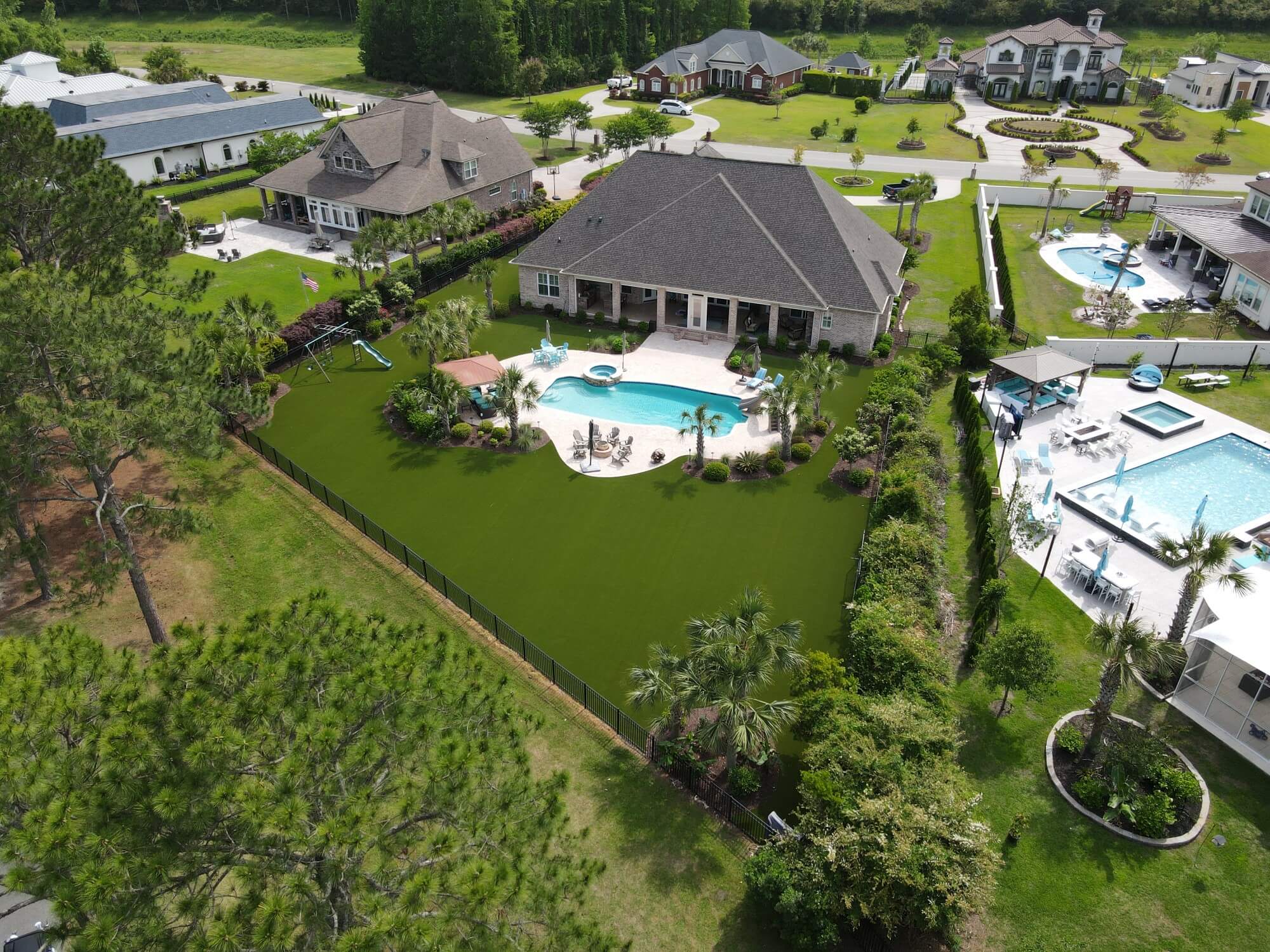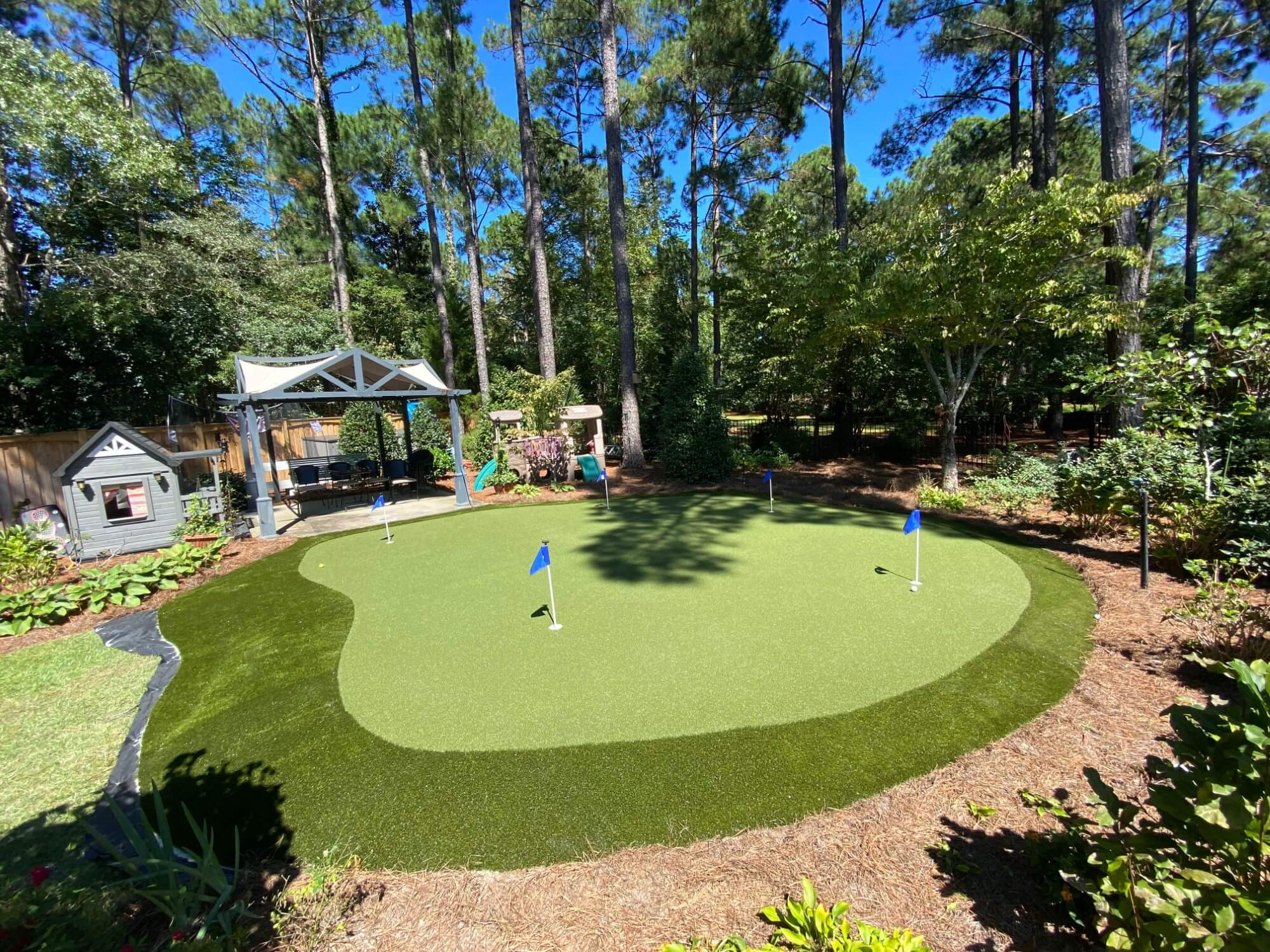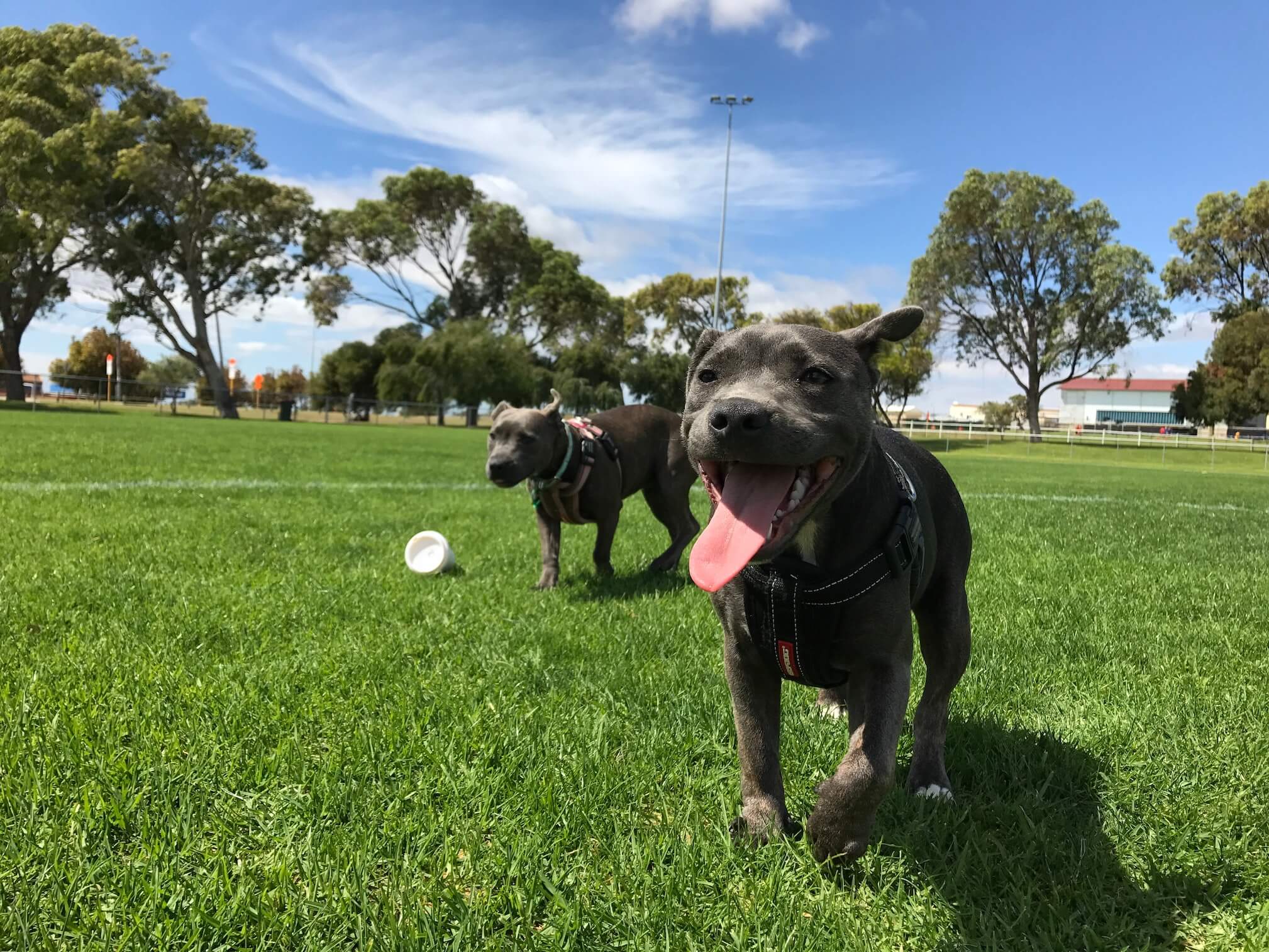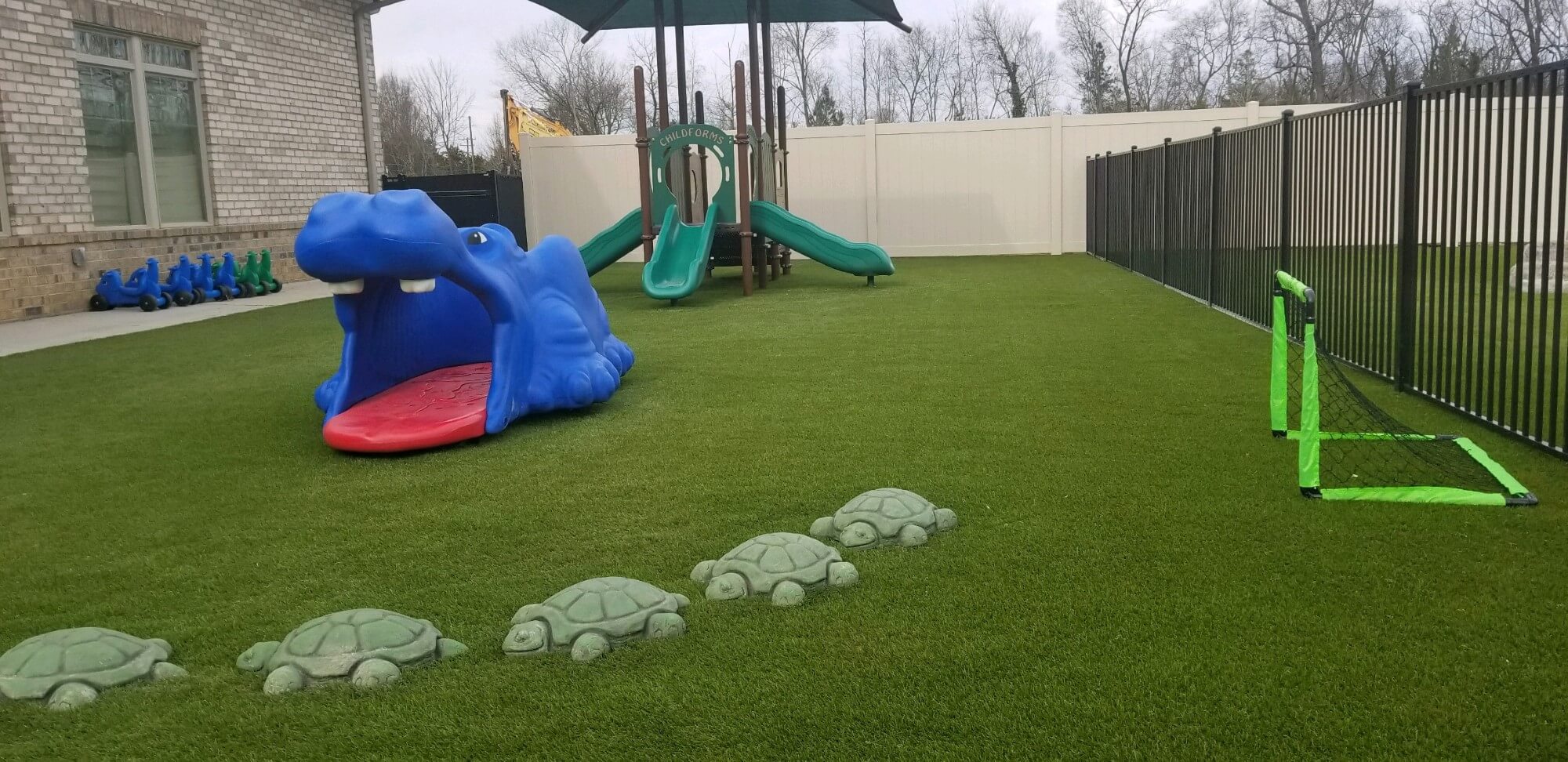 Slide 1
Our Artificial turf provides the same look and feel of natural grass
Slide 1
Our Artificial turf provides the same look and feel of natural grass
Slide 1
Our Artificial turf provides the same look and feel of natural grass
Slide 1
Our Artificial turf provides the same look and feel of natural grass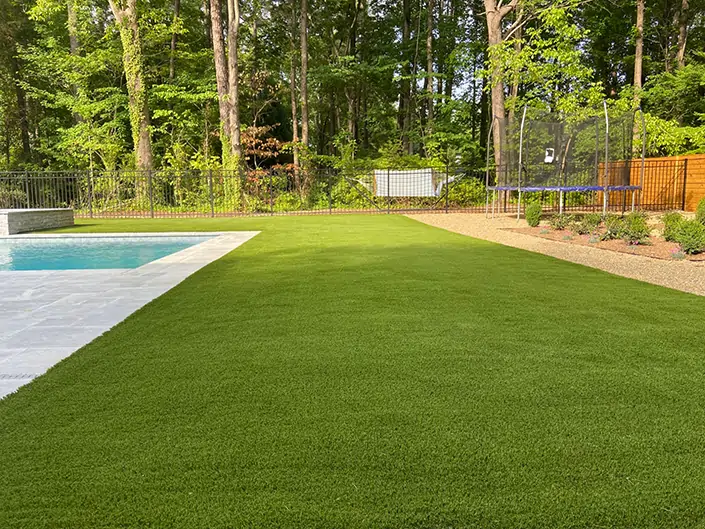 Residential Lawn Products
Everyone wants a lawn that is the envy of the neighborhood, and artificial lawns made from our SYNLawn® synthetic turf provide our customers with just that.
Artificial Grass Installation Serving All Of Charlotte, Raleigh & Greenville.
ARTIFICIAL GRASS AND TURF FOR CAROLINA RESIDENTS
Discover for yourself why Southeast Turf's Charlotte artificial lawns and numerous other synthetic grass applications are a growing favorite among residents of the Carolinas. We're excited to be an exclusive distributor of SYNLawn® artificial grass, and to bring state-of-the-art grass synthetics to our clients via the most realistic artificial grass you'll find anywhere. From synthetic lawns to backyard putting greens you'll discover a wide ranging number of uses for our products. SYNLawn® grass is no ordinary fake grass, as it possesses an incredible durability as well as a sense of environmental responsibility. Our clients consistently find that the path to perfect outdoor spaces begins with making their grass artificial. Call Southeast Turf to learn more today!
Look around and you'll see that there are all kinds of exciting possibilities when it comes to Southeast Turf's artificial grass products. Our Charlotte artificial grass products are used by residential and commercial customers alike in a variety of applications that include: Landscaping turf for residential artificial lawns and commercial buildings Backyard and indoor golf greens Playground grass for parks, day care centers, play areas, etc. Pet turf Rooftops, decks and patios residential and commercial applications.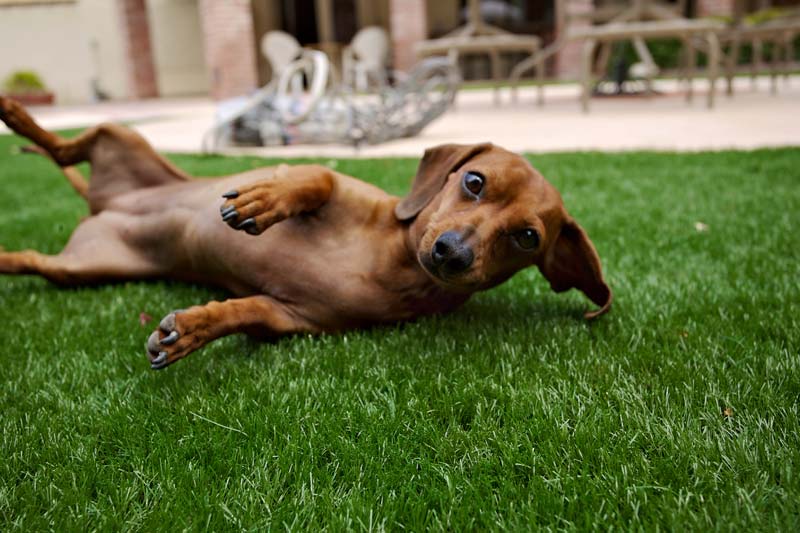 At Southeast Turf we're always hard at work looking for new and exciting ways to improve our grass synthetics. Take the time to discover how the SYNLawn® products we carry can revolutionize your outdoor space.
SYNLawn® Carolina is proud to serve the following cities and areas:
Cornelius, NC
Denver, NC
Davidson, NC
Harrisburg, NC
High Point, NC
Huntersville, NC
Indian Trail, NC
Kannapolis, NC
Matthews, NC
Mint Hill, NC
Pineville, NC
Sherrills Ford, NC
Tega Cay, NC
Waxhaw, NC
Why Synlawn® Of Carolina
Our SYNLawn® artificial grass is more than just synthetic turf. SYNLawn® artificial grass saves not only money and precious resources but allows more free time for you to do the important things in life. Instead of concerning yourself with mowing the lawn on a weekend our artificial landscape turf is virtually maintenance free. No more mowing! You will not only have more free time, but you'll also save big on your water bill. Below are only a few points to help outline the additional benefits of installing and why SYNLawn® synthetic grass is the perfect landscaping solution.
EnviroLoc Backing System
SYNLawn's® exclusive EnviroLoc™ Backing technology 'Locks In' turf fibers for lasting beauty and long life-spans.
HeatBlock™ Technology
Scientifically proven, SYNLawn's® exclusive HeatBlock™ Technology lowers rising temperatures by reflecting sunlight, thus reducing heat build-up and thermal emissivity.
SYNLawn® Nylon Advantage
It simply looks better, longer. The nylon fibers in SYNLawn® products outlast and out perform all other synthetic turf fibers including polyethylene and polypropylene.
Request a FREE DESIGN Consultation
"*" indicates required fields
Latest Posts

Southeast Turf LLC in Catawba, NC, is proud to announce that Scott Marks, the Founder and President of Southeast Turf LLC, has been appointed to the Board of Directors of the Synthetic Turf Council (STC). This prestigious position is a testament to Scott's expertise and dedication to the synthetic turf industry, and it promises to …

One effective way to enhance your business's exterior aesthetics in Charlotte, NC, is by using commercial artificial grass products and services from SYNLawn North Carolina. In the world of business, first impressions matter, and your curb appeal plays a crucial role in creating a positive initial impact on your customers. Below, we will explore the …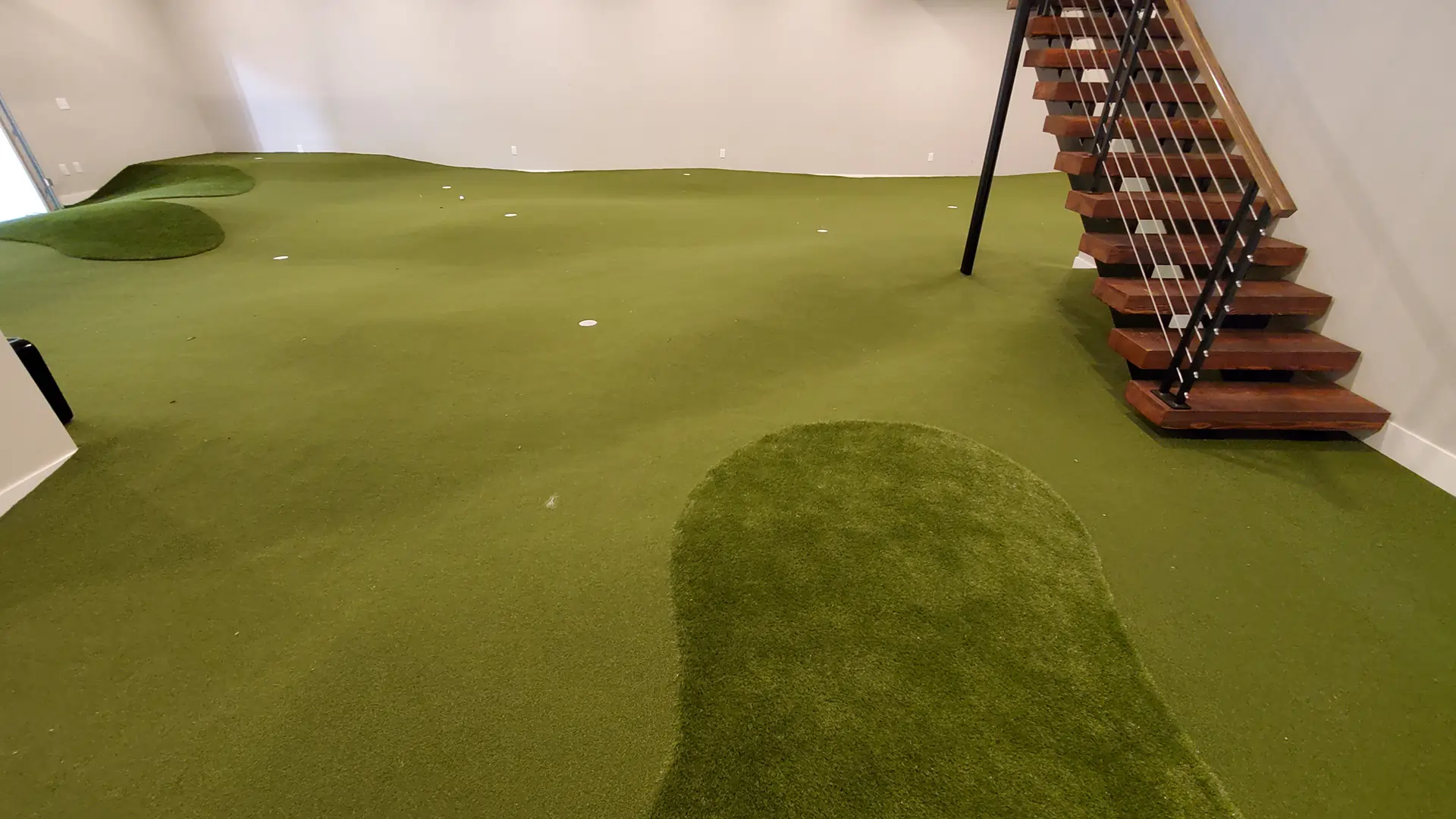 Avoiding the unpredictable weather in Charlotte, NC while golfing is easier than ever with an indoor artificial putting green from SYNLawn North Carolina. The one downside to golf is that you typically need good weather for a thoroughly enjoyable game. Sometimes, the weather starts well, but then a rain shower begins right in the middle …