Commercial Artificial Grass in Charlotte, NC
Beautiful, cost-effective commercial artificial grass from SYNLawn North Carolina is available for installation for businesses of all kinds in Charlotte, NC. So if you own a business in North Carolina, our commercial synthetic turf offers a way to make your outdoor spaces more inviting and comfortable for customers and employees. Discover all the features and advantages of our artificial grass for businesses below:
Durable Lawns & Landscaping
A common concern business owners have about synthetic turf is durability. Many people assume that artificial grass is only suitable for residential use, and it will not hold up to the wear and tear of commercial use. However, this is far from the truth.
At SYNLawn North Carolina, we offer commercial-grade artificial grass that is specifically designed to withstand heavy foot traffic, harsh weather conditions, and other challenges that commercial properties face. As such, our commercial synthetic turf is made with the highest quality materials right here in the United States of America, so you can trust that it will be a surface that lasts for years to come.
Low Maintenance Commercial Surfaces
Another advantage of our commercial artificial grass for businesses in Charlotte, NC is that it requires very little maintenance. Unlike conventional grass lawns and landscaping, which need to be watered, mowed, fertilized, and weeded on a regular basis, our synthetic turf simply needs to be cleaned occasionally to help keep it looking its best. This can save your business a significant amount of time and money on landscaping costs, and it also helps to conserve water resources in Charlotte, which is an important consideration in any region.
Environmentally Friendly Grass Alternative
At SYNLawn North Carolina, our commercial artificial grass is also a great choice for businesses that want to create a more eco-friendly outdoor space. Our products are made from sustainable materials, and they do not require any of the chemicals or pesticides that traditional grass does. This means that you can reduce your business' environmental impact while still enjoying a beautiful, functional outdoor area.
Request a FREE DESIGN Consultation
"*" indicates required fields
Beautiful & Versatile Artificial Grass for Businesses
One of the most appealing aspects of our commercial artificial grass is its versatility. With our turf, you can create a custom outdoor space that meets the unique needs and aesthetic preferences of your business. Whether you want to create a lush green lawn, a sleek rooftop terrace, or an eye-catching putting green for your employees to enjoy during their breaks, our team can help you design and install the perfect solution. We offer a wide range of artificial turf products in various shades, textures, and pile heights, so you can create a space that looks and feels just like conventional grass.
Another benefit of commercial artificial grass is that it can help to increase the value and curb appeal of your property. A well-designed and maintained outdoor space can make a big impression on customers, clients, and employees, and it can also add resale value to your property. With commercial artificial grass from us at SYNLawn North Carolina, you can create an outdoor area that is both functional and beautiful that can make a lasting impression on everyone who visits your business.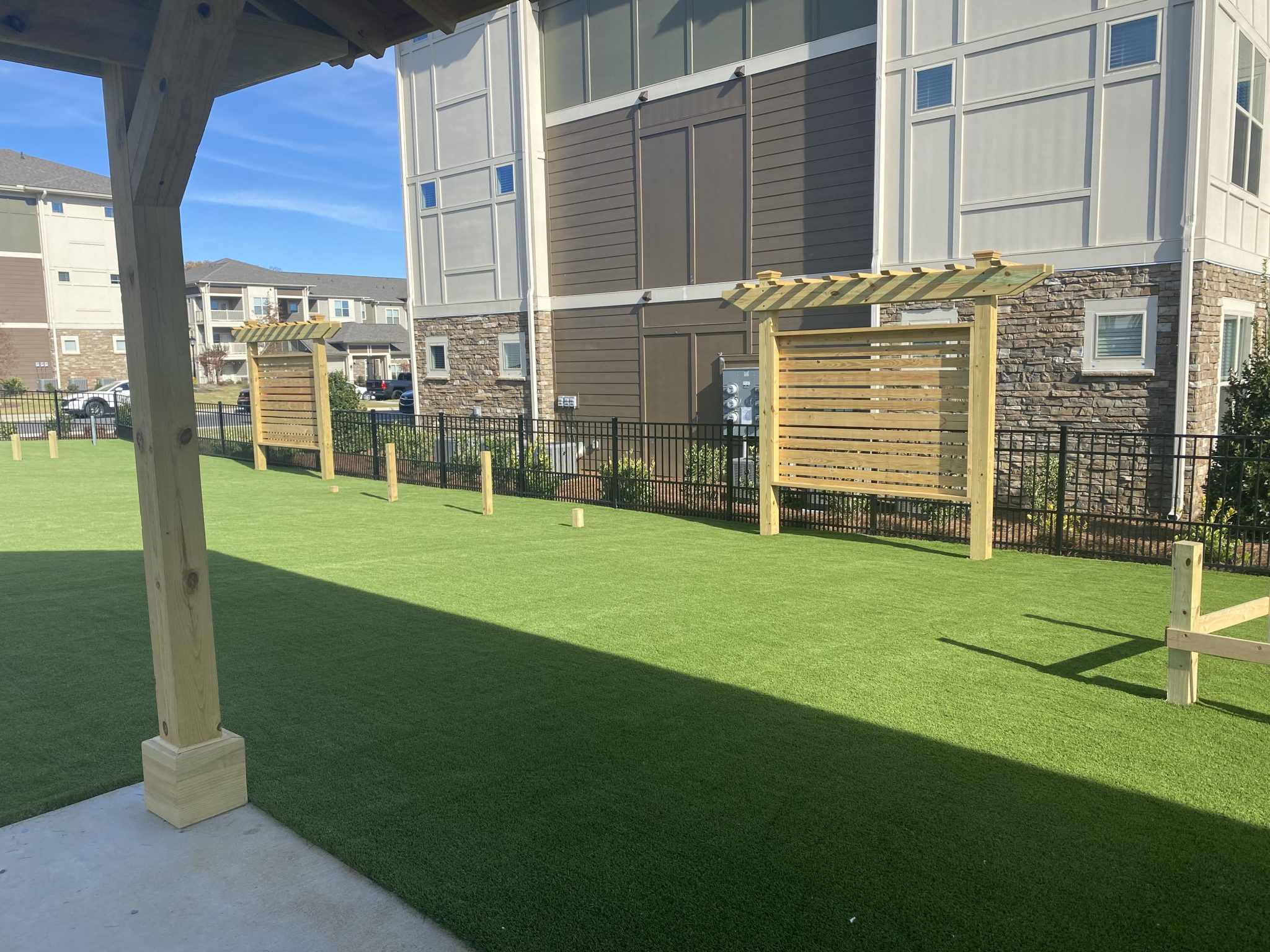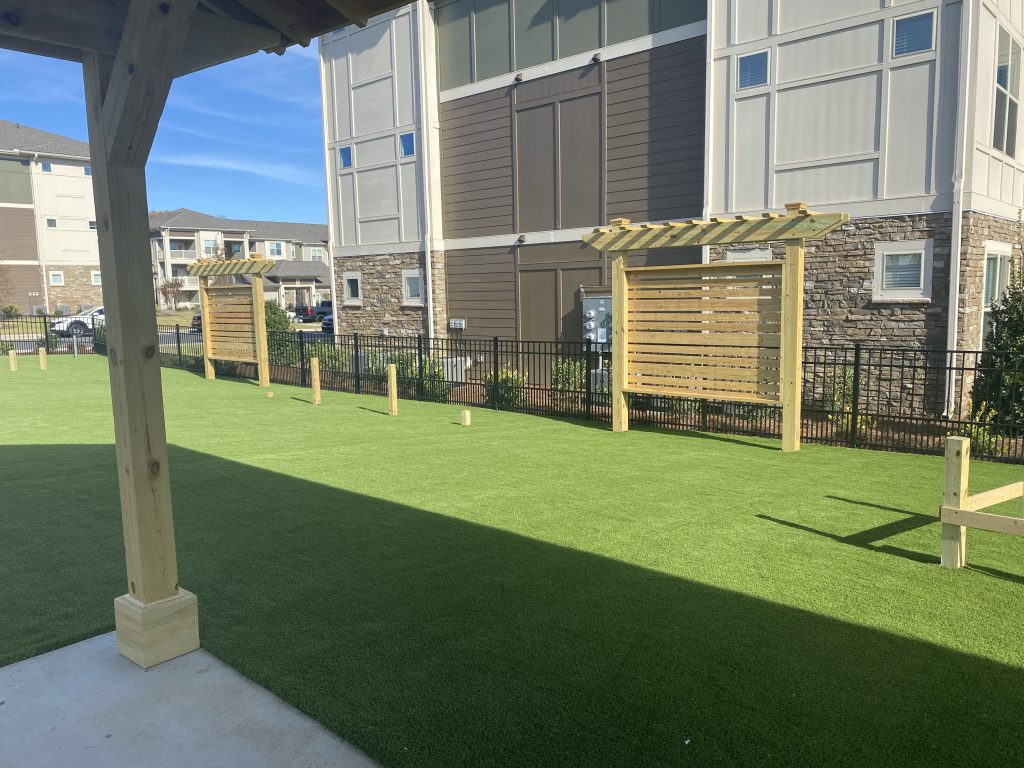 SYNLawn North Carolina Offers Cost-Effective Commercial Artificial Grass
Finally, our commercial artificial grass is a smart investment for businesses in Charlotte because it can save you money over the long term. With it, you will enjoy saving on maintenance and landscaping costs over time, which can help make it a more cost-effective choice than traditional turf. Additionally, because our synthetic turf is so durable and long-lasting, you will not need to replace it as often as you would conventional grass, which can help save you even more money in the long run.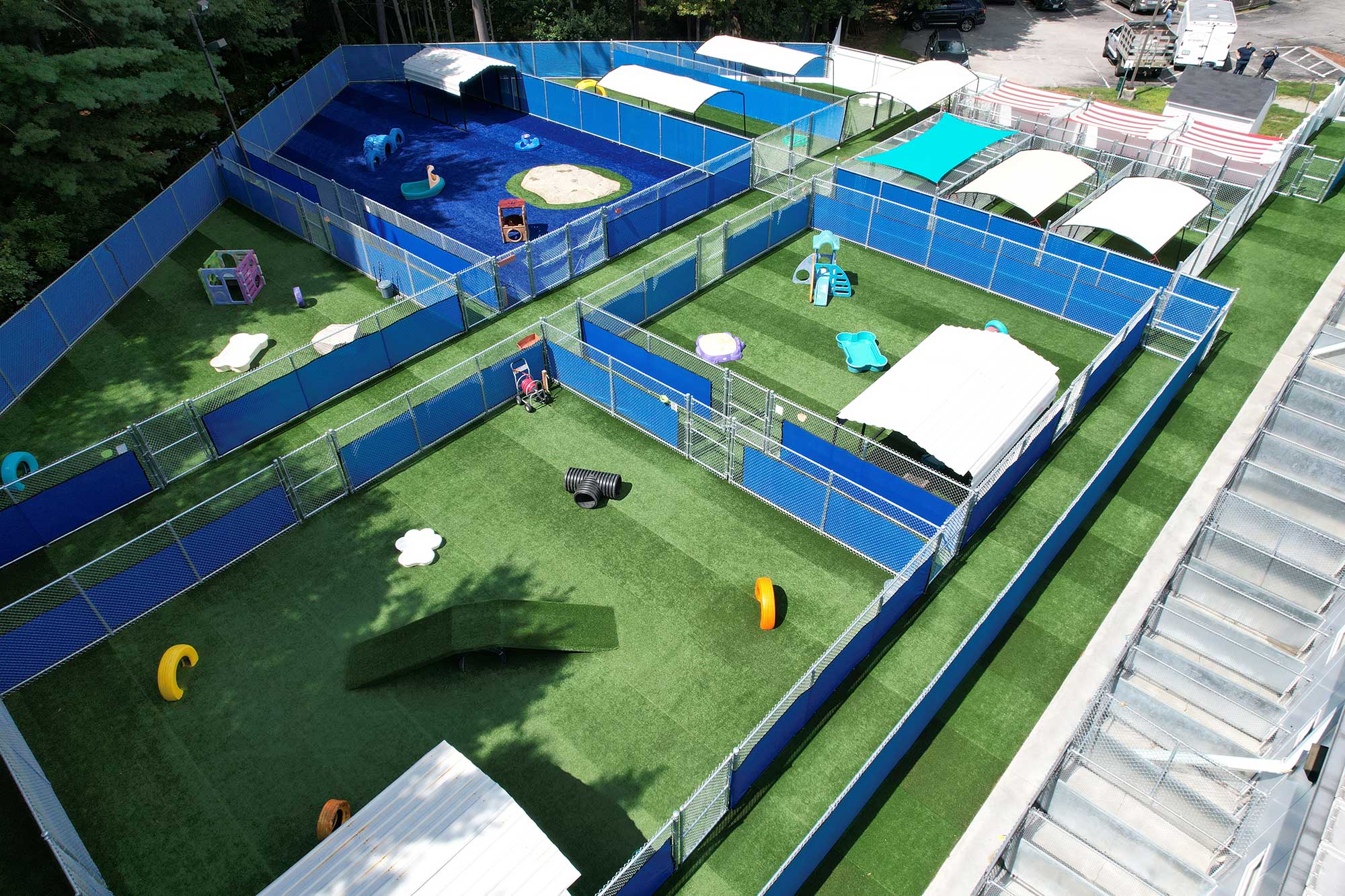 Applications for Our Commercial Artificial Grass in North Carolina
High-quality commercial artificial grass from our team is ideal for numerous applications in Charlotte as well as the rest of North Carolina, including:
And several other purposes!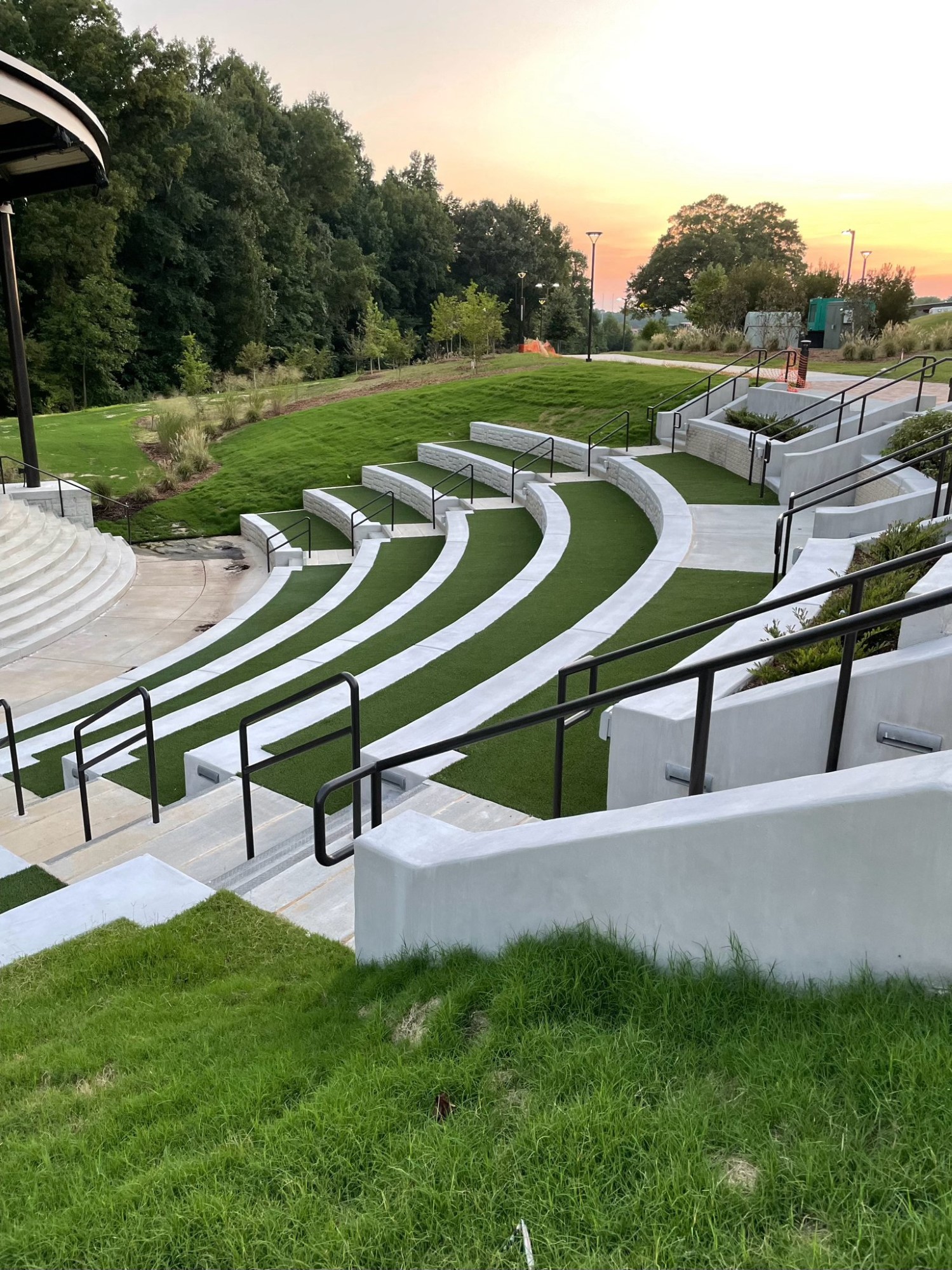 So if you own a retail location, a shopping center, apartment complex, or are looking to expand your business as a turf installer, consider commercial artificial grass products from us at SYNLawn North Carolina!
Contact Us to Get a Free Estimate on Artificial Grass for Store Fronts & More!
At SYNLawn North Carolina, our commercial artificial grass is a smart choice for businesses in Charlotte, NV that want to create attractive, low-maintenance outdoor spaces that are eco-friendly, versatile, and cost-effective. With our high-quality synthetic turf products and our expert installation services, you can transform your outdoor area into a beautiful and functional space that will enhance the value and appeal of your business for years to come. So contact us today to learn more about our commercial artificial grass solutions and how they can benefit your Charlotte business!