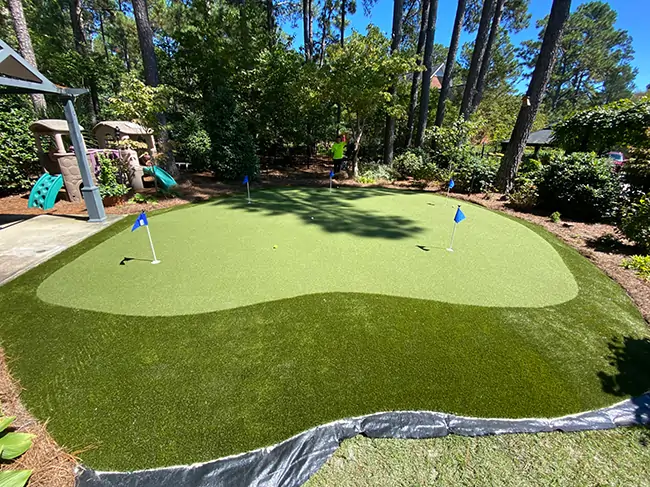 Convenience
One of the most significant advantages of owning a backyard putting green in Charlotte, NC is the convenience it provides. Instead of having to travel to a golf course or practice facility, you can practice your short game whenever you want, right in your own backyard. Whether you have a spare half-hour before work or want to unwind after a long day, your home putting green is always there and ready for you to use.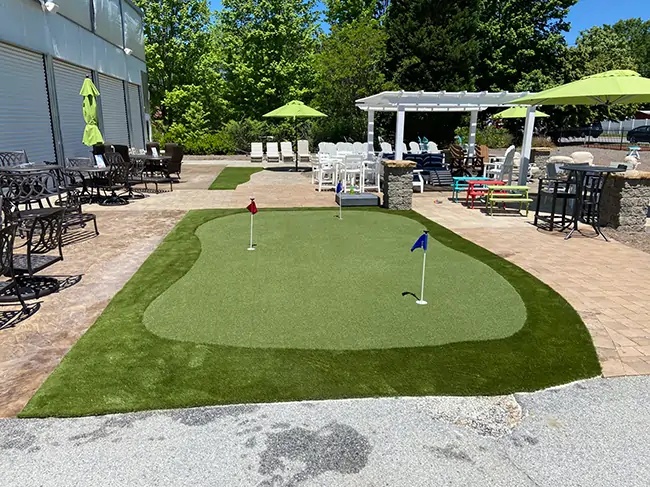 Minimal Maintenance Required
Another benefit of our beautiful artificial grass putting greens is that they require minimal maintenance. Unlike conventional golf grass, which needs regular watering, fertilizing, and precise trimming, our synthetic turf needs only occasional cleaning to maintain its appearance and functionality. This means you will have more time to practice your golf game, rather than spending it on yard work.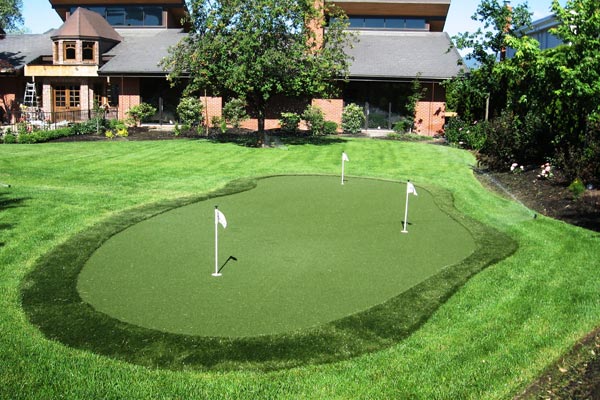 Optimized Golf Surfacing
Additionally, our synthetic grass putting greens are designed to simulate the look and feel of traditional golf grass. Our turf fibers are soft to the touch and provide a realistic putting experience that closely mimics professional golf course grass. With it, you can practice your putting, chipping, and more with confidence, knowing that you are getting a realistic golfing experience in Charlotte, NC.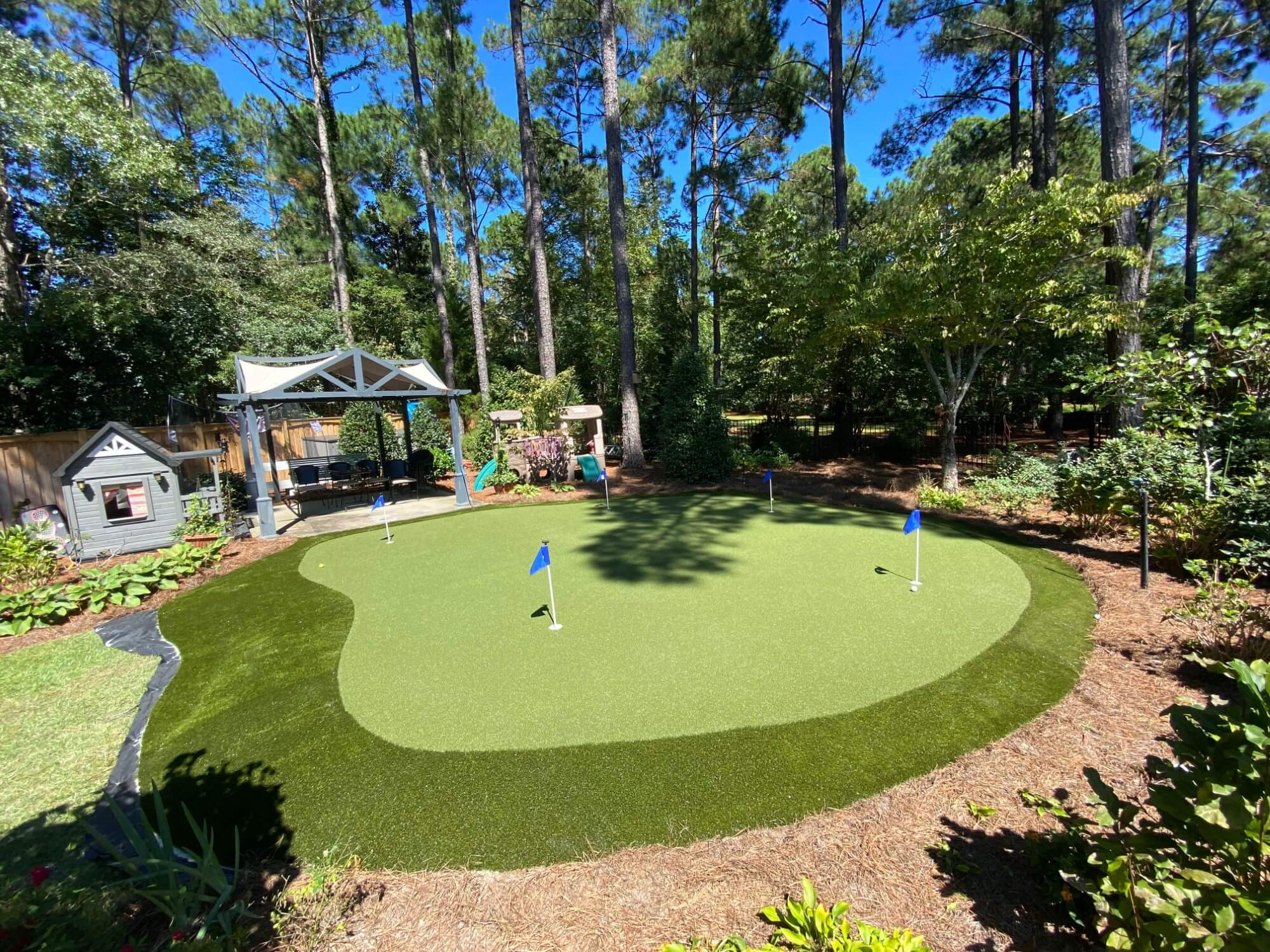 Improve Your Short Game
In addition to the convenience, practicing on a synthetic turf putting green can help improve your overall short-game skills. The consistent surface of our turf allows you to focus on your stroke and aim without worrying about the unpredictability of conventional grass. Additionally, you can practice a variety of shots, from short putts to long, challenging chips, without having to switch between different greens or practice facilities.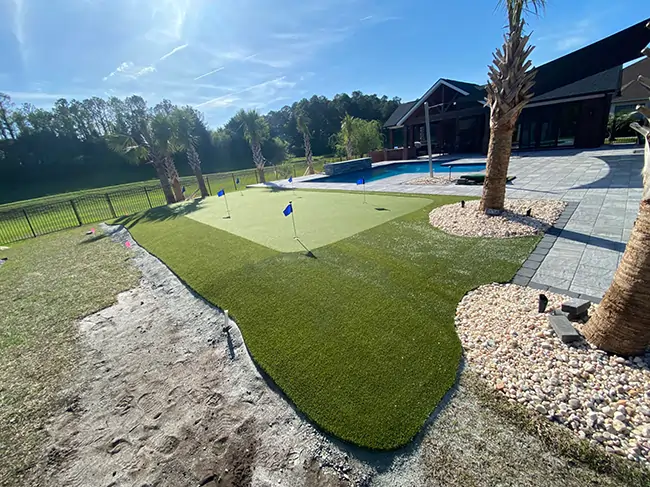 Increase Your Entertaining Potential
Another advantage of having a backyard putting green is the social aspect. You can invite friends and family over for friendly competitions or simply practice together, which can enhance your overall golfing experience. It is also a great way to introduce children or beginners to the game of golf, as they can practice in a low-pressure environment that is fun and enjoyable.
Contact Us Today to Learn More About Adding a Putting Green to Your Yard!
Installing a backyard putting green from us at SYNLawn North Carolina is a fantastic way to enhance your golfing experience in Charlotte, NC. With it, you can also improve your short game and enjoy the convenience of practicing whenever you want, right in your own backyard. Our team offers synthetic turf putting greens that can be tailored to your specific needs and preferences. So contact us today to learn more about our products and services, and take the first step towards owning your own backyard putting green!