Our Selection of Synthetic Grasses for Cary, NC
For homes, businesses, and more in Cary, NC, our team has several artificial grass options available for sale and installation, which include the following: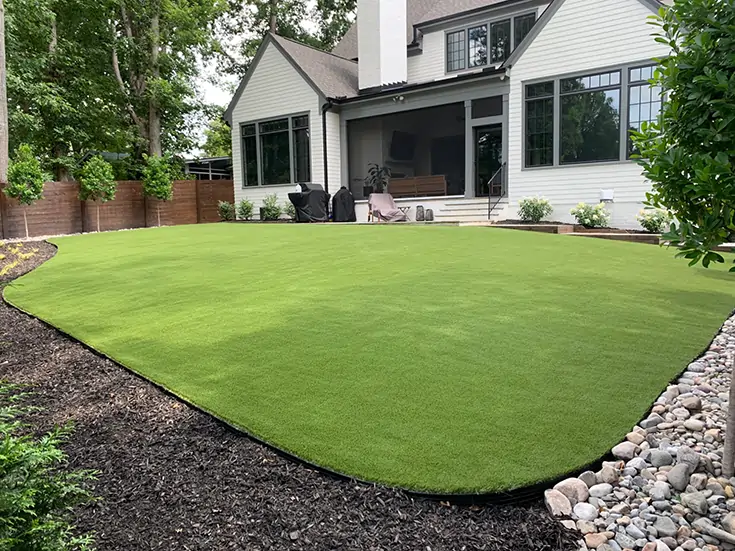 Residential Lawns & Backyards
Front and backyard lawns can become more attractive and manageable than ever by installing our artificial turf. This lush, reliable surfacing material requires little maintenance and looks its best for years. So consider it for your residence today!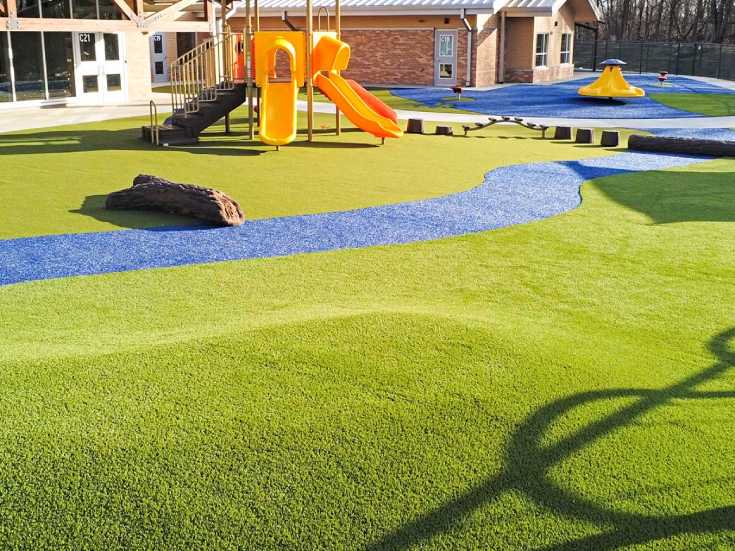 Playgrounds
Playgrounds are a favorite for children in Cary, North Carolina. Thankfully, these essential spaces can be more durable and safer than ever with our artificial playground turf. It resists several forms of wear and tear. It is also equipped with extra soft padding to help provide a cushioned surface for children at play.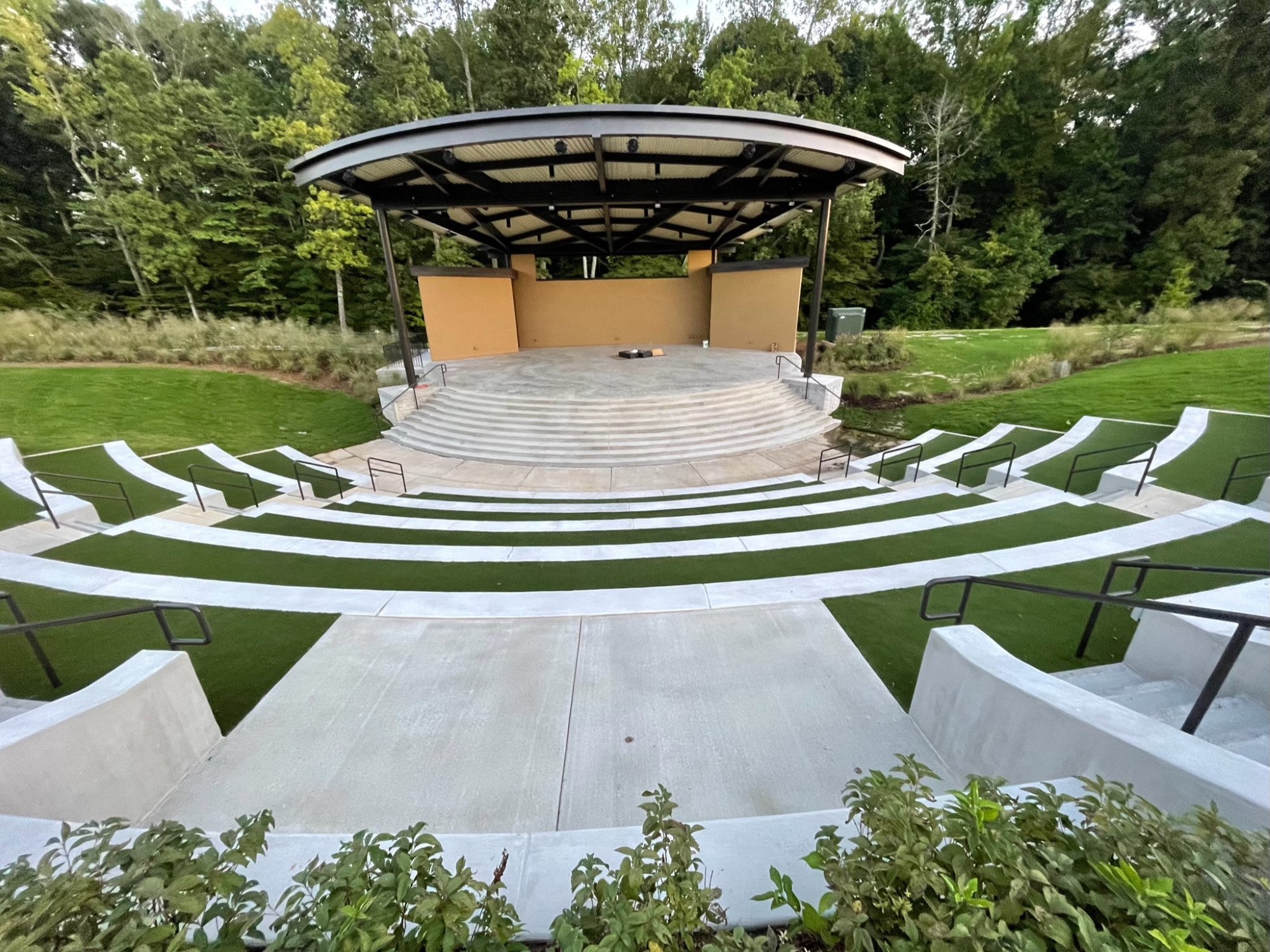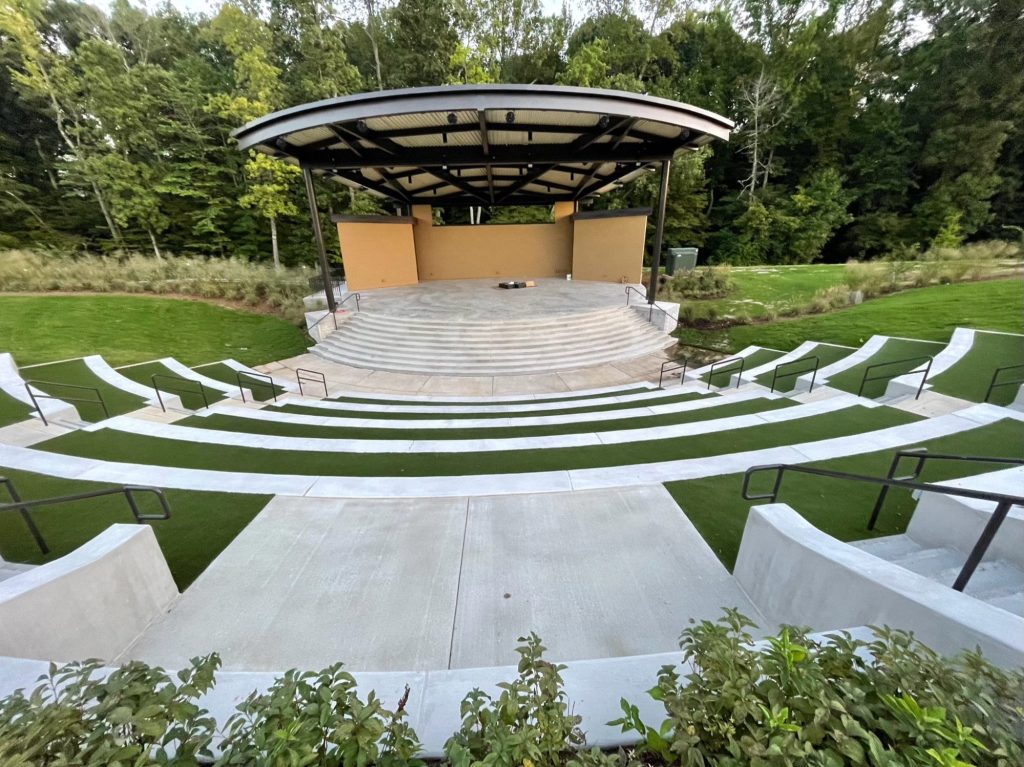 Commercial Spaces
Businesses in Cary, NC and elsewhere are always looking for ways to save money. One of the best ways they can do this over time is by switching to commercial artificial grass for their lawns and landscaping. With it, they do not need to spend hundreds to thousands of dollars on groundskeeping, making our turf highly cost-effective.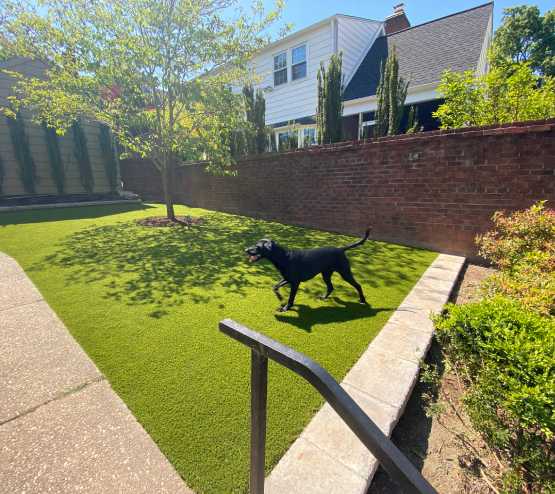 Dog & Pet Grass
For homeowners with pets or pet businesses, our team recommends our artificial dog and pet turf. This ultra-soft grass provides a comfortable surface for pets to enjoy. Yet, it is also remarkably durable to resist wear and tear as well as digging. Lastly, our synthetic pet grass has a backing with speedy draining for liquids, which helps make cleaning it as easy as possible!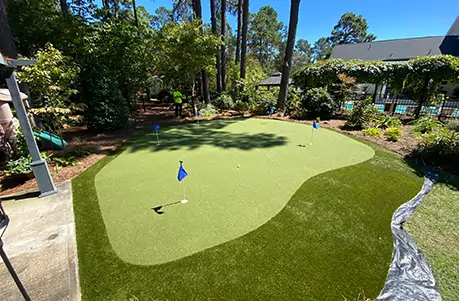 Golf
With artificial turf from us at SYNLawn North Carolina, you can bring the game of golf to your residential or commercial property. We not only provide high-quality artificial golf grass but also putting green design and installation services. This gives you the ability to practice your short game more conveniently and without having to worry about golf grass upkeep.
Get a Free Turf Estimate for Your Home or Business Today!
At SYNLawn North Carolina, we offer a variety of artificial grass products and services in Cary, NC. In doing so, we can help craft better surfaces for residential and commercial properties. Contact us today to learn more and get a free artificial turf estimate!
Lush, green grass
Consistently beautiful surfaces
Perfectly trimmed turf
Little to no upkeep needed
No mowing
Aids in conserving water
Resists wear & tear
Weather-resistant
Eco-friendly