The EnviroLoc+ Backing System for Artificial Grass in North Carolina
At
SYNLawn Carolina
, our artificial grass is constantly evolving, including our latest innovation: the EnviroLoc+ Backing System. With our new EnviroLoc+ backing, our synthetic turf comes with several benefits for our customers all over North Carolina. This new technology makes our artificial grass ideal for various residential and commercial applications. Read on to learn more!
What is the EnviroLoc+ Backing System?
The EnviroLoc+ Backing System from SYNLawn is a 2-part, woven backing that can be added to any of our artificial grass products during production. This backing is highly durable and partially manufactured from plant-based materials. In doing so, our EnviroLoc+ products blend elegance, practicality, durability, and sustainability.
Benefits of SYNLawn Carolina's EnviroLoc+ System
Our innovative EnviroLoc+ technology provides our synthetic turf and our customers with multiple benefits, including: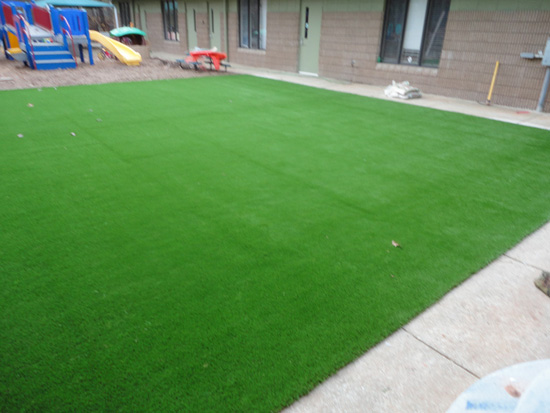 Environmentally Friendly Artificial Grass
The EnviroLoc+ Backing System is among the most environmentally friendly artificial grass backings on the market. The EnviroLoc+ backing replaces a portion of the petroleum-based polymers used during the production process with soybean oil. By using soy, our EnviroLoc+ products allow us at SYNLawn Carolina to depend less on petroleum. For our customers, it makes our synthetic turf with the EnviroLoc+ backing recyclable!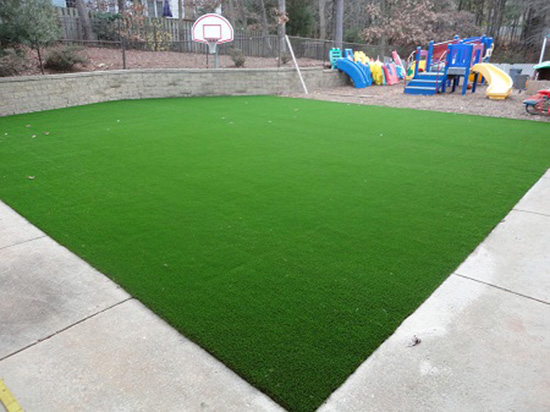 Durable Synthetic Turf
Although our EnviroLoc+ Backing System is made from eco-friendly materials like soybean oil, it does not lack the durability of more traditional turf backing. In fact, our EnviroLoc+ backing helps reduce turf fiber loss over time. This keeps your artificial grass looking fuller and tufted longer!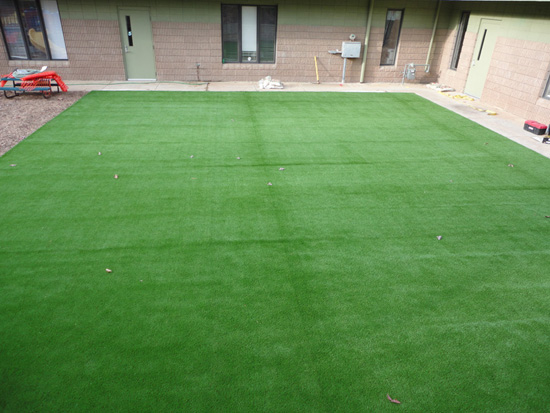 Antimicrobial False Grass
Another significant benefit of our EnviroLoc+ Backing System is its latest safety feature. While our synthetic turf backing has long been heat resistant and shock absorbing, our artificial grass with the EnviroLoc+ Backing System is now antimicrobial. As a result, our EnviroLoc+ products help reduce the formation of potentially harmful microbes like bacteria, algae, allergens, fungi, mold, mildew, and more. One more way our synthetic turf with EnviroLoc+ technology can help keep you, your family, or your business safer!
Artificial Grass Applications for EnviroLoc+
Artificial turf with the EnviroLoc+ Backing System is exceptional for various applications, including:
Residential Landscaping
With the EnviroLoc+ technology, our residential customers can improve their landscaping with cost-effective, low maintenance, and environmentally friendly synthetic grass. An artificial lawn with EnviroLoc+ backing will be green year-round without watering, mowing, weeding, or seeding. By working with SYNLawn Carolina, the lush lawn of your dreams can be a reality!
Commercial Landscaping
Our artificial grass with the EnviroLoc+ Backing system is beneficial for commercial landscaping. Having green spaces inside or outside your commercial business can help enhance your space's appeal to employees and customers. Plus, with synthetic turf from SYNLawn Carolina, you do not have to worry about timely or expensive maintenance. Artificial grass with the EnviroLoc+ backing makes owning an attractive green space virtually effortless!
Playground Turf
With the antimicrobial backing provided by the EnviroLoc+ system, our synthetic turf is an excellent method of keeping kids safer on the playground. By stopping the formation of microbes like bacteria, our playground turf is cleaner than ever for little ones to run and tumble on. Plus, our 2-part, woven EnviroLoc+ backing provides our playground turf with extra padding, making it a safer surface to fall on.  
Pet Turf 
Pets and their owners can benefit from artificial grass with the EnviroLoc+ Backing System. Pet turf with EnviroLoc+ technology provides pets with a safer and more inviting space to play or relax on. Our synthetic grass is also easy to clean and maintain, making owners' lives less hectic. And with its antimicrobial technology, our EnviroLoc+ turf will help reduce the presence of bacteria and allergens lurking in turf fibers, making it healthier for your four-legged friends.  
Synthetic Putting Greens 
There are few things as disappointing as a poorly maintained natural golf course or putting green. Sadly, these luxurious spaces require constant time and effort to look their best. Thankfully, artificial grass with the EnviroLoc+ Backing System requires far less time, effort, and cost. Whether for commercial or residential purposes, our EnviroLoc+ turf is ideal for synthetic putting greens because it stays green and perfectly trimmed at all times.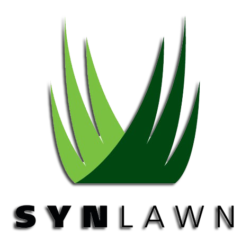 Contact Us Today for More Information!
The EnviroLoc+ Backing System makes artificial turf from SYNLawn Carolina better than ever! With it, our synthetic grass is more robust, cleaner, and eco-friendly. Best of all, our artificial EnviroLoc+ turf can be installed in a number of settings across North Carolina. Contact us today to learn more about the EnviroLoc+ system or place an order!