Artificial grass from SYNLawn North Carolina is an excellent fit for architects and their plans and designs in Charlotte, NC. Our synthetic turf offers architects and their clients several benefits, but above all, it is aesthetically captivating. Architects looking to add a touch of class and refinement to their work can take advantage of our high-quality artificial grass to help deliver that atmosphere. However, our synthetic turf products can provide more than just looks. They are also durable, low maintenance, and eco-friendly, making our artificial grass an ideal addition to nearly any architect's project.
The Role of Architects in Synthetic Turf Design
Artificial grass is becoming an increasingly popular choice for residential and commercial landscaping as well as several other applications in Charlotte, North Carolina, and architects are taking notice. The exquisite aesthetic appeal, low maintenance, durability, and environmental friendliness of synthetic turf are all characteristics that make it an optimal choice for various spaces, buildings, structures, and facilities. Best of all, artificial grass can quickly and easily be installed on surfaces in practically any space, whether it is indoors or outdoors or large or small.
Benefits of Artificial Grass for Architects and Their Clients 
Artificial grass from SYNLawn North Carolina offers architects in Charlotte and other North Carolina communities considerable advantages for their projects and clients, including: 
Spectacular Aesthetics
Architects are constantly on the lookout for new and inventive ways to enhance their creativity and innovative thinking. One of the most effective methods of accomplishing this is by including synthetic turf in their design plans. Unlike traditional grass, artificial grass remains perfectly trimmed and green year-round. This helps to impress an architect's clients – whether their property is commercial or residential. 
Low Upkeep
Unlike traditional sod, artificial grass does not need weeding, edging, lawn mowing, seeding, pruning, or constant watering. This lack of conventional lawn maintenance can be a major selling point for an architect's clients, who are looking for cost-effective landscaping solutions. By incorporating synthetic turf into plans and designs, architects can blend long-lasting beauty with long-term affordability.
Resilience 
Artificial grass from SYNLawn North Carolina provides more than attractive aesthetics. Our synthetic turf is also incredibly durable. This helps ensure that our artificial grass is weather-resistant and able to withstand high levels of foot traffic every day. As a result, our synthetic turf looks fuller longer and lasts for years.  
Eco-Friendly
When it comes to project design, architects are well aware of the necessity of environmental protection and sustainability. Artificial turf is an ideal choice when it comes to sustainability and the environment. Unlike traditional grass, it does not require any watering or chemical treatment to thrive. As a result, less water is wasted maintaining green spaces, and fewer chemicals are introduced into the environment, making synthetic grass an incredibly eco-friendly addition to nearly any construction project. 
Applications for Artificial Grass in Designs
At SYNLawn North Carolina, we offer several types of artificial grass and synthetic turf for different applications. Architects can take advantage of our variety of products to bring different indoor and outdoor green spaces into their projects and designs in Charlotte, NC. 
Applications for our synthetic turf products include:
Our high-quality artificial grass products can help architects address the various needs and desires of their clients. They can also help make numerous spaces in a project more inviting, sustainable, safer, and comfortable.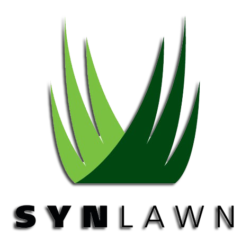 Contact Us for Additional Information
Architects can incorporate artificial grass from SYNLawn North Carolina to improve their designs and impress their clients in Charlotte, North Carolina. The use of artificial turf can help create striking yet efficient and sustainable indoor and outdoor green spaces for nearly any project. Our synthetic turf is attractive, durable, low maintenance, and environmentally friendly. It can also be tailored to specific spaces and needs, including playgrounds, dog parks, and more. 
Contact us today for more information about artificial grass for architects or to get a quote for your project!