Durable
Grass fields and playgrounds are places for children to play and get some energy out during school days. With dozens of kids running around fields and playgrounds almost every day, it is important that these spaces be durable. Sadly, many surfaces, such as traditional grass, simply are not equipped for this level of everyday use and foot traffic, leaving them looking far less than their best.
Thankfully, our artificial grass and playground turf are both engineered to be immensely durable. As such, they are capable of lasting for several years with minimal maintenance – even when exposed to changing weather, snow, and heavy foot traffic.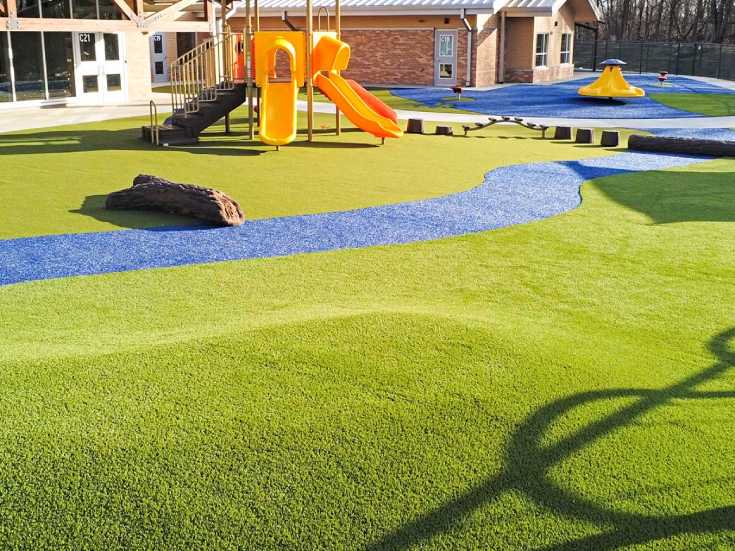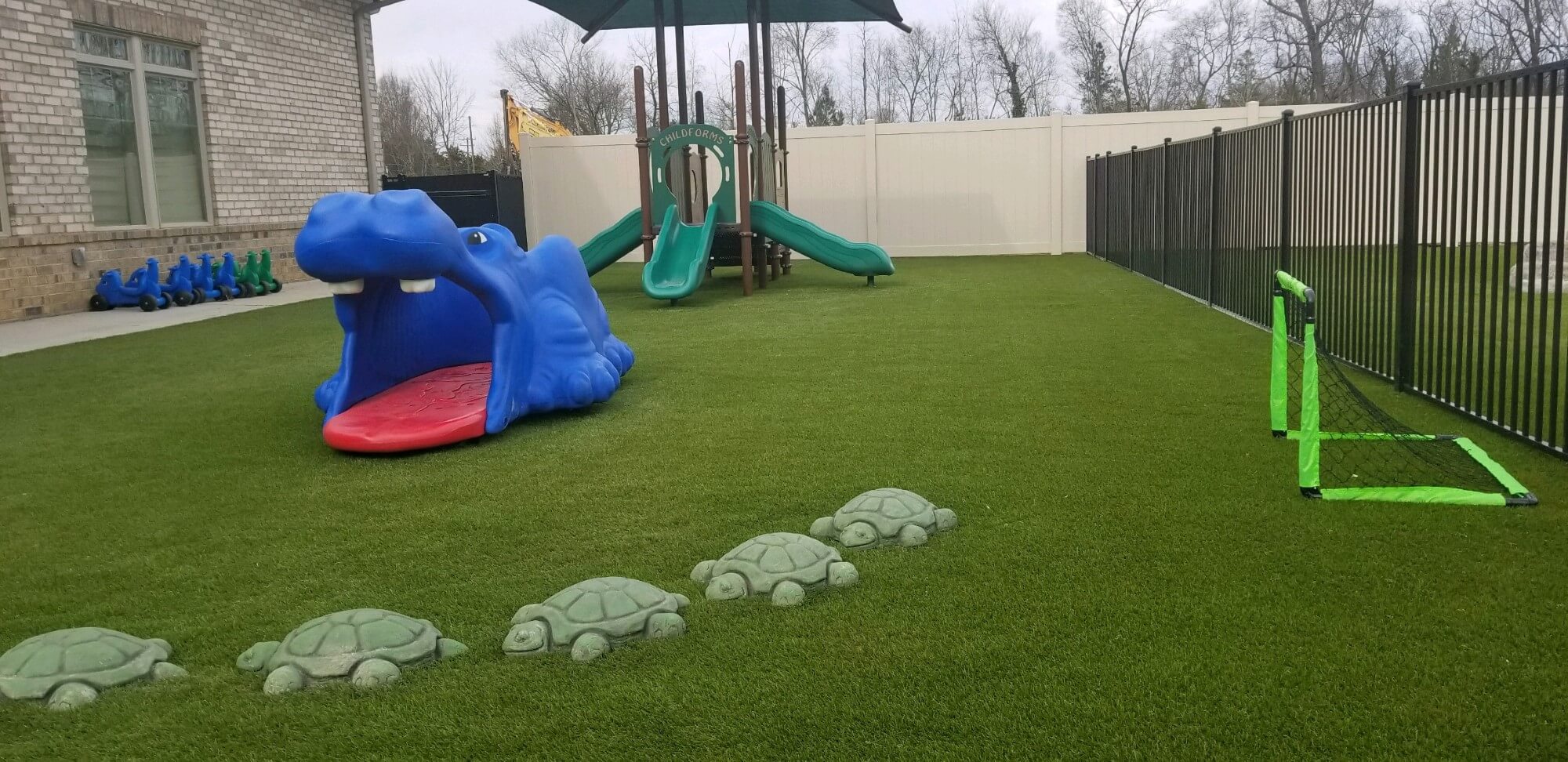 Visual & Textural Appeal
While the idea of artificial grass may sound less visually appealing than its traditional counterpart, our innovative artificial turf products have achieved a hyper-realistic look and feel. This means our synthetic lawns and artificial playground turf look like freshly mowed grass while providing a soft texture that is virtually indistinguishable from regular grass. Because of this, playgrounds and landscaped courtyards on your school or daycare grounds in Charlotte, NC will always look manicured and vibrant thanks to our artificial turf, which helps make for a more pleasant environment for teachers, students, and other faculty.
Safer for Play and Sports
Playgrounds and sports fields are spaces where children often run, jump, tumble, and sometimes even fall. This means that it is important to provide them with a surface that can help keep them safer. At SYNLawn North Carolina, our artificial grass for playgrounds is designed to soften impacts and help prevent injuries. It does this because our artificial playground turf is not just a thin layer of synthetic grass fibers; it has a layer of padding underneath to help absorb impacts. In doing so, our synthetic playground and sports turf can help keep children safer by cushioning their falls.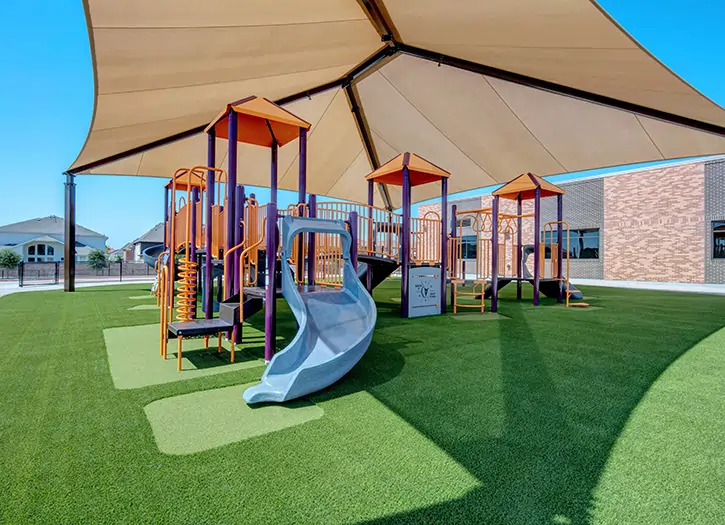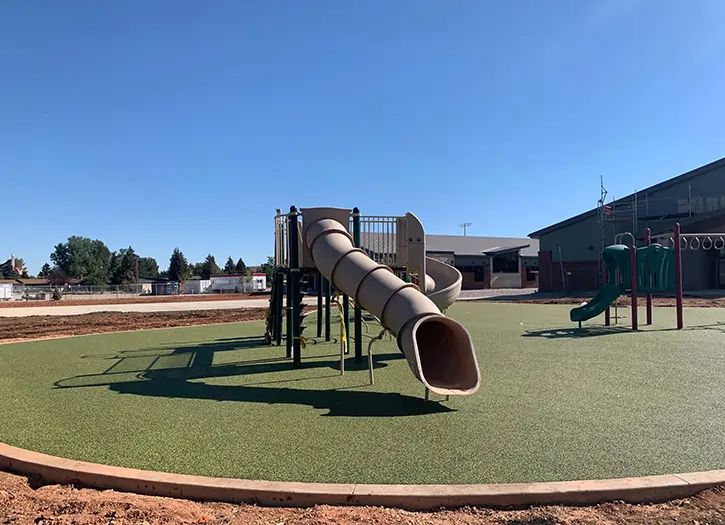 Weather Resistance
The changing weather in Charlotte, North Carolina can be unpredictable and wreak havoc on surfaces at schools and daycares. By switching to our synthetic turf products, your school or daycare gains surfaces that are weather resistant. This means that they will be largely unaffected by inclement weather like rain and wind. They will also be unaffected by snowfall, remaining lush and green throughout the long winter months.
Contact Us for More Information
At SYNLawn North Carolina, we supply and install artificial grass and playground turf for schools and daycares in Charlotte, NC. Our synthetic grass products are visually appealing, low maintenance, durable, and cost-effective. So instead of using gravel, dirt, or patchy grass, consider one or more of our spectacular artificial turf products!
Contact us at SYNLawn North Carolina today to learn more and receive a free quote for your school!