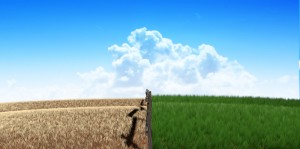 Enjoy this cold winter by sitting back, relaxing, and staying warm inside. With artificial turf, there is no need to waste endless hours laboring outside over the front or backyard. While other natural lawns dry out during this time of the year, homes with synthetic grass stay green and lush. That is why the grass will always be greener on your side of the neighborhood when you partner with Southeast Turf!A beautiful lawn should not require a lot of maintenance. The only thing a yard should ask of its owner is that it simply be enjoyed. When consumed with the nuances of pulling weeds, watering, and mowing, upkeep quickly becomes tiring. Not only does this financially pull on the homeowner, but it also requires that too much of their time be taken away from more important concerns.
With artificial turf, the simplicity of a healthy and green backyard finally becomes a reality. Your backyard will be the envy on the street for several reasons, including the following:
Artificial turf beats the winter months, staying green despite the cold temperatures. Those old, brown patches of dried grass will become a thing of the past.
You will save money on water bills, unnecessary lawn mowers and other maintenance tools. This also puts more green in your wallet!
You can choose a personalized design for your backyard or patio, such as a checkerboard layout. Neighbors will be awed by the creativity of your yard.
The value of your home will increase.
The burden of any upkeep or maintenance is relieved from the homeowner. Rather, this allows for more time to be spent with family and friends.
You can sit back as our team of professionals completes the installation for you. No labor is required on the homeowner's part.
You will get to relax on the patio bundled up during the winter with an unbeatable view; our state-of-the-art products are incomparable to other synthetic turf as we always use the industry's latest technology to create our grass.
When preparing for the holidays, cleaning up the yard will become one less thing to worry about.
Partner with Southeast Turf and we ensure that your yard will be a hit on the block. Not only will a synthetic turf lawn save you time and money, but it will also increase the overall beauty and value of your home.
If you want the greenest, most lush yard in your neighborhood, be sure to contact us today for a free sample, estimate and more! We look forward to collaborating with one another, and are excited to help make your side of the street as green as can be.