Are you interested in learning some effective ways to conserve water at home? Not only does saving on this resource benefit the environment, but lower water bills also allows a homeowner to keep a little extra cash in their wallet. Southeast Turf understands the importance of conservation, which is why we work to create artificial grass that allows families to conserve on water as well as their finances. Our goal is to provide homes with environmentally friendly products that also improve the overall look and feel of their property. And, in order to promote water conservation, we have compiled the following list of ways for you to save water at home!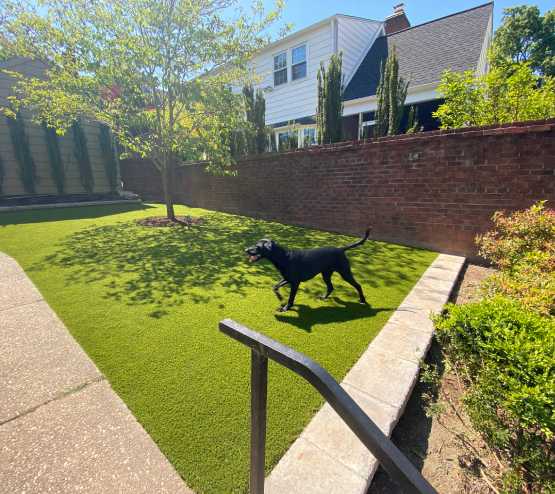 To begin with, our residential lawns are designed with a green mind, as faux turf lawns do not require homeowners to water their front gardens or backyards. As a result, synthetic alternatives has been known to save families as much as 50 percent on their water bill. Artificial turf is one of the most popular ways to conserve water at home, all while increasing the value of the property as a whole.
The following are other strategic ways to save water at home:
Regularly check the house for leaks, including toilets, bathroom faucets and kitchen sink pipes
Turn off the water while brushing your teeth, washing dishes by hand, shaving, and so on. Instead, when needed, fill the sink with water and use that first, rather than constantly running the faucet and wasting water in the process
During rainy seasons, collect the runoff from the roof to reuse on plants in the garden
Be conscious of lengthy showers. Showers are a significant culprit when it comes to water usage. Minimizing the amount of water used while bathing can save a significant amount of money every month
When cleaning the exterior areas of the home, such as the driveway or balcony, use a broom rather than a hose
Wash dark clothing items in cold water. This will help conserve energy and water in the long run
Take less long baths and more quick showers, since baths consume extra water by the gallon
When landscaping the front or backyard, choose plants that require minimal watering
It is wasteful to run the dishwasher when a few items need cleaning, so use only when there is a full load
For outdoor water fixtures like fountains, pools or ponds, ensure that all pumps are working properly and take preventative measures to avoid unnecessary leaks
At Southeast Turf, we always keep the environment as well as our customers' needs in mind. We hope these water conservation tips come in handy! For more details on how our artificial turf products can help benefit you at home, please contact us today.