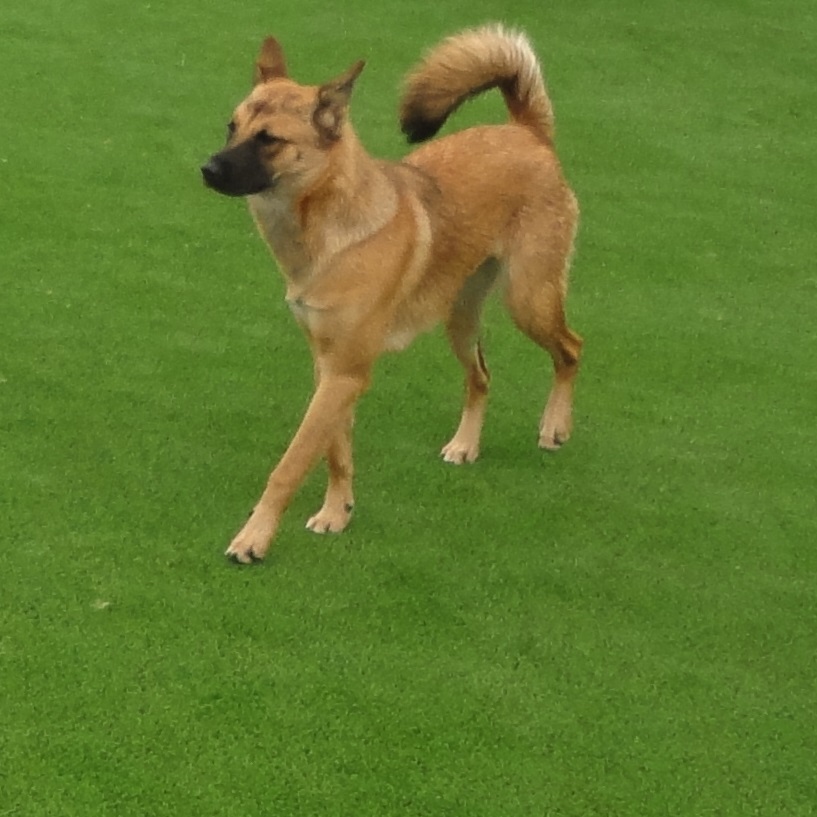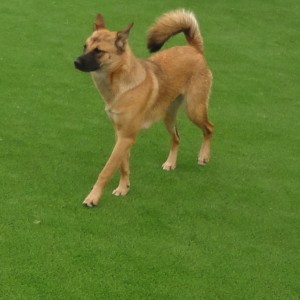 Everyone loves to own a lush, green lawn that they can boast to their friends about, and just like their owners, dogs love a well-maintained grass area too. It provides them with a space to roam, play, dig, and get dirty; which causes owners to spend money on grooming. According to a survey conducted by the American Pet Products Association in 2012, Americans spent $53.53 billion on their pets, with $4.16 billion spent on grooming alone. However, pet owners now have an alternative that can save them money in the long run while still owning a lawn to brag about – pet turf from SYNLawn®.
With an artificial lawn, pet owners can save some of their hard-earned money spent on pet grooming. You will no longer have to be concerned about your canine digging holes and tearing up your lawn. On rainy days, there is no need to worry about your beloved pet playing outside on the grass and getting wet, muddy paws and a dirty fur coat, as synthetic grass will allow rain and pet waste to drain right through without creating any puddles of water. Although artificial turf will not completely eliminate the costs that you spend on dog grooming, it will definitely reduce those costly trips to the groomer, or to the pet supply store where you have to buy the necessary grooming products. Since your pup will no longer be tracking mud through your house, you will save the time and money you used to spend cleaning the floors every time it rained.
That's not the only expense that synthetic grass will save you on your pet. Because artificial lawn materials are non-toxic and do not attract fleas that can also be harmful to your dog's health, there are also no unexpected visits to your vet. Another benefit of artificial turf, there is no need to spray pesticides that can be harmful to your dog if they come into contact with it.
At Southeast Turf, LLC, we give homeowners an opportunity to own an attractive and verdant lawn that lasts all year. We also provide pet owners with a safer and more affordable lawn that their dogs can enjoy. Our stunning synthetic landscape products are available to residents living throughout North Carolina (Raleigh, Charlotte, Wilmington, Mooresville, Wilmington and Greensboro) and South Carolina (Raleigh, Myrtle Beach, Charleston and Greenville). If you are interested in learning more about our pet-friendly artificial grass materials and saving money in the long-run, call us today at 704-997-8006.