At SYNLawn North Carolina, we supply state-of-the-art artificial grass for contractors, landscapers, architects, and others who need it for projects in Charlotte, NC. By working with us, you can not only receive some of the finest synthetic turf products available, but you can also be provided with artificial grass that is almost always in stock and available by the roll. Our team is here to assist you however we can, which is why we also offer our clients our synthetic grass expertise, high-quality tools for artificial turf design and installation, and lunch & learn opportunities to help you learn as much as you can about our environmentally responsible artificial grass.
Why Choose SYNLawn North Carolina for Synthetic Grass?
Choosing a reliable artificial turf supplier in North Carolina is crucial for any contractor, landscaper, or architect that uses or plans to use synthetic grass in their projects. Fortunately, at SYNLawn North Carolina, our team can dependably provide artificial grass products and more for a variety of projects and property types.
Some of the many reasons to work with us include:
Artificial Grass by the Roll
Each of our artificial grass products is available for sale in Charlotte, NC by the roll. Best of all, our synthetic turf comes in large rolls, which makes bulk artificial grass purchases for expansive projects simpler. Yet, if your project calls for less synthetic grass than an entire roll, our team can also cut it to fit your order.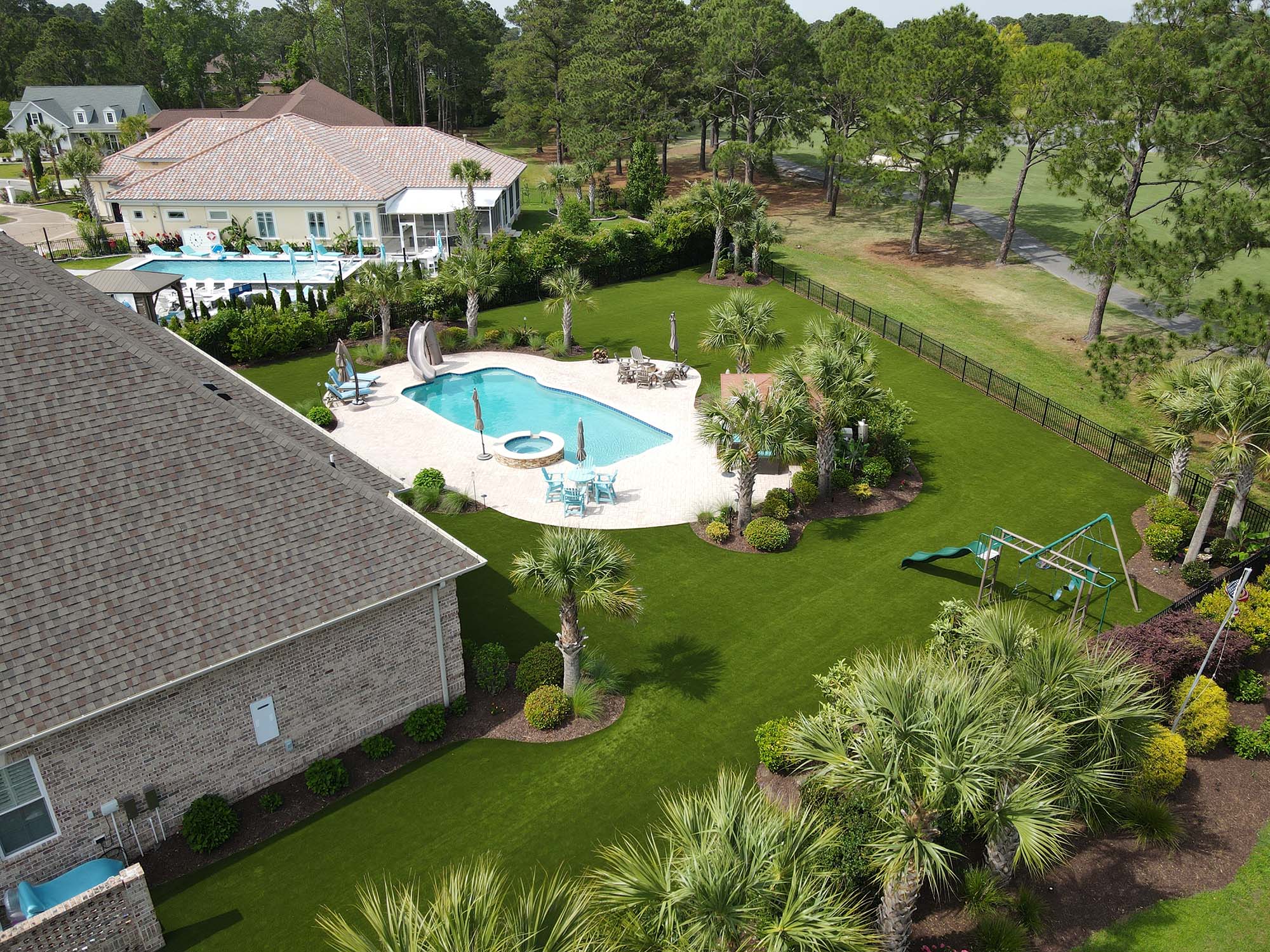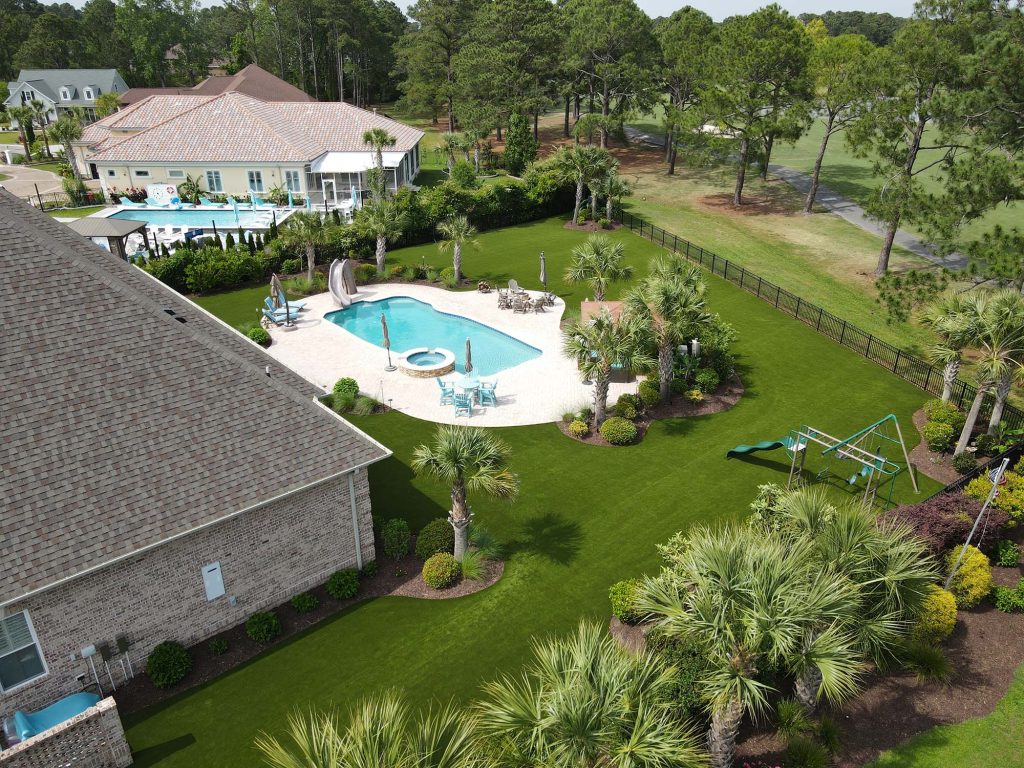 Tools to Assist in Synthetic Turf Design & Installation
At SYNLawn North Carolina, we want each of your projects with our synthetic turf to be a success. To aid in their success, our team offers a number of helpful tools, including CADdetails files. This allows architects, contractors, and landscapers to digitally design artificial grass installations using virtual models of our products.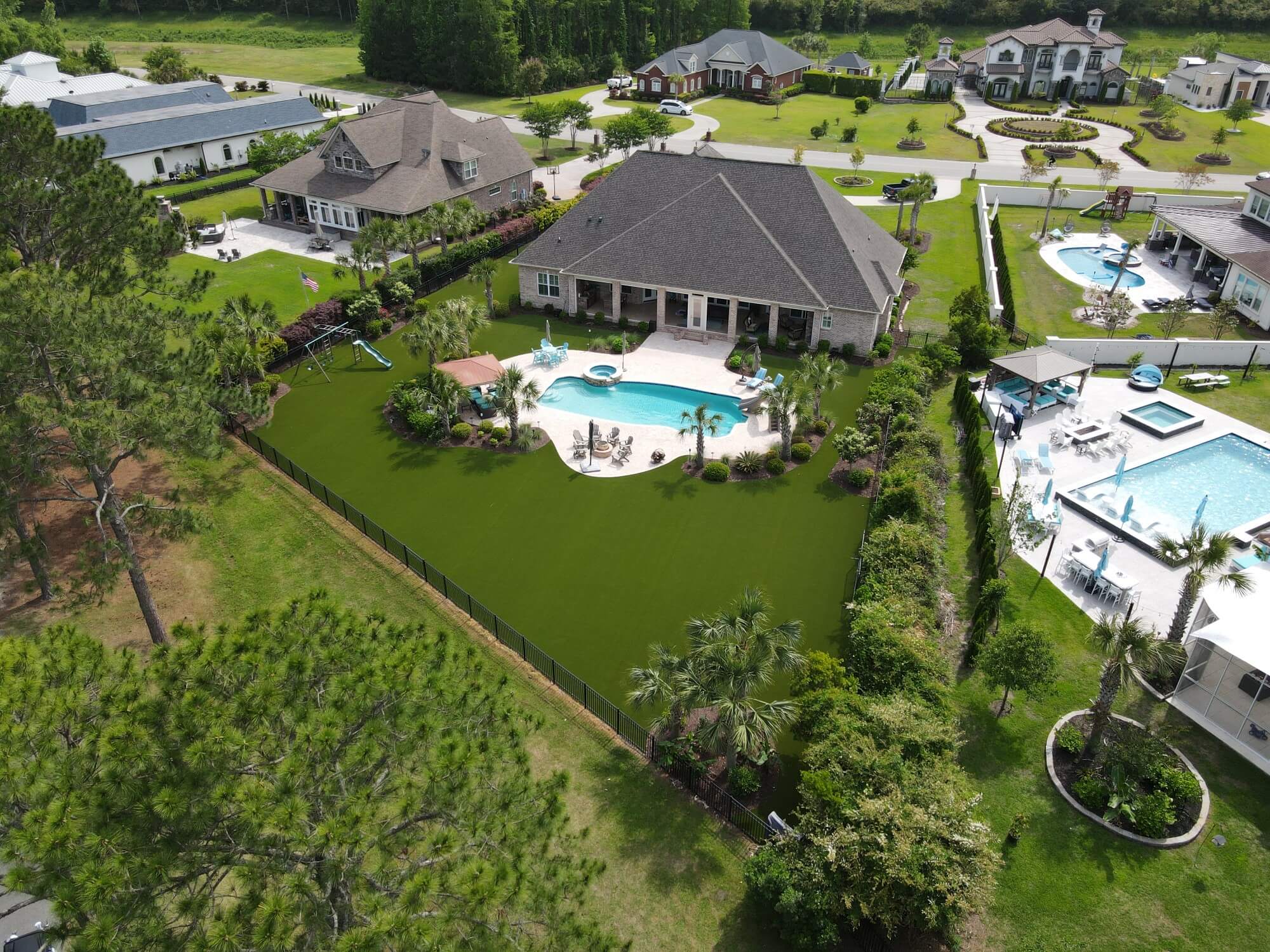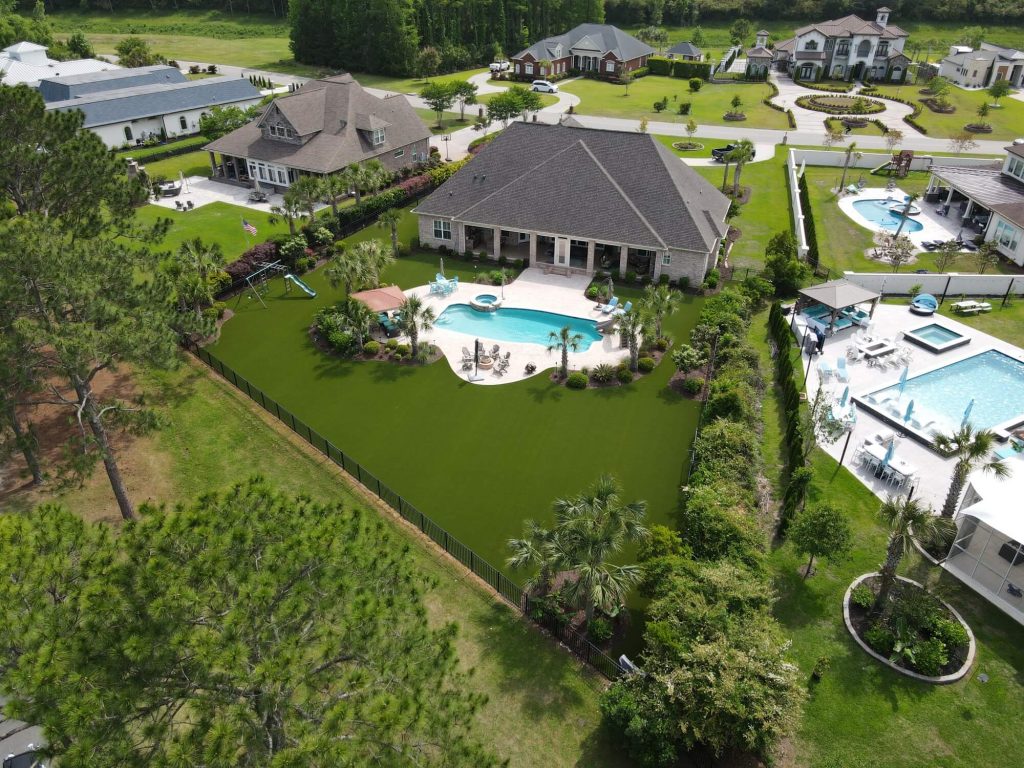 Our Stock of High-Quality Turf Products
At SYNLawn North Carolina, we keep a well-stocked warehouse that is full of our many amazing artificial turf products. So if you need synthetic grass for a pet-friendly lawn, a putting green, or a rooftop, you can keep your mind at ease knowing that your partner, SYNLawn North Carolina, has the turf you and your client are looking for. Just give us a call ahead of time, and we will have it ready and waiting for you upon your arrival.
Lunch & Learn Opportunities Available
To help you and your team learn as much as possible about our artificial grass products as well as how to design and install them, we offer lunch & learn opportunities. These events allow our team to share vital information and expertise with you and yours. In doing so, you and your team can gain a greater understanding of the intricacies of our products and how to best incorporate them into all of your applicable projects across North Carolina.
Applications for Our American-Made Artificial Turf
At SYNLawn North Carolina, we have a variety of artificial grass products available for your projects in Charlotte and other North Carolina communities. Many of which are highly specialized for specific purposes. Our selection of synthetic turf includes:
While artificial grass products make up the bulk of our selection, our team also provides artificial green walls. These synthetic plant wall panels are stellar additions to indoor and outdoor surfaces that can add an extra touch of greenery and beauty to nearly any project or space.
Contact Us Today for More Information!
State-of-the-art artificial grass from SYNLawn North Carolina is available for contractors, landscapers, and architects in Charlotte, North Carolina and other communities like Raleigh and Chapel Hill, NC. By partnering with us, your business gains access to our high-quality synthetic turf products, our fully-stocked warehouse, our tools, and our expertise. Contact us today to learn more or receive a free estimate for a project!