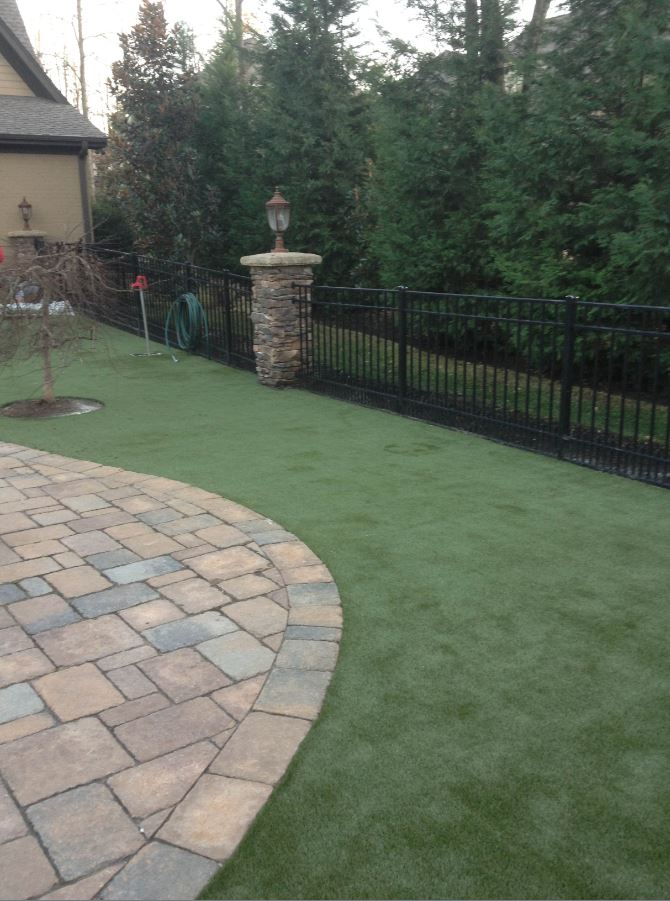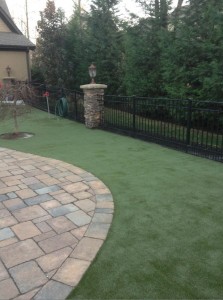 Do you ever feel like there are not enough hours in the day? Between work, friends, family, hobbies and personal time, it can be difficult to keep everything up just the way you would like. Southeast Turf is here to help relieve some of that stress. By using artificial grass in your home, life gets a little easier. Installing turf in residential lawns saves homeowners both time and money, something everyone could use a little extra of.
More often than not, too much energy is spent maintaining the yard during summers and winters. Attempts to save the transition from green to brown grass during season changes have tormented the labors of many residents. Natural lawns are a large responsibility as they require such detailed care. This includes weeding, mowing, fertilizing, watering and more. After a long day's work, it is hard to find the time to do any of this. We understand that.
With landscaping turf, however, these burdens are relieved. Synthetic grass saves homeowners significantly on maintenance; there is no need to struggle on hands and knees in order to pull those pesky weeds! That is why Southeast Turf products are especially great for elders and busy bees. You can enjoy the luxuries of a lush yard without all of the labor that goes into upkeep.
Another beneficial aspect of turf is that is saves money due to its minimal maintenance costs. Artificial grass conserves one of the most important environmental resources: water. Accordingly, this helps out with water bills, which tend to add up quickly. At Southeast Turf, we believe in green living, and water preservation is a significant part of that. Artificial grass in a home provides a greener alternative. Additionally, turf landscaping is eco-friendly and has aesthetic appeal, which increases your home's value, putting more money back into your pocket. This is profitable for everyone! With the savings from not needing to purchase lawn mowers, fertilizers or sprinklers, homeowners can invest in something that they really want.
Our artificial turf also comes with an 8 to 12 year Manufacturer's Warranty, ensuring that your grass will outlast any other natural choice. The investment of one Southeast Turf instillation is unbeatable compared to the price of maintaining a real lawn year round.
If you want to make life a little easier, give us a call today and let us help you save time and money!