SYNLawn North Carolina, the premier provider of artificial grass across North Carolina communities, has relocated to a new, larger headquarters. Like many other businesses, ours has grown, and it was time to make a change for the benefit of our team members and our customers.
Previously, our headquarters was located in Mooresville, North Carolina. However, from this recent transition, the SYNLawn North Carolina headquarters is now in Catawba, NC. This new campus is located at 5890 East Bandys Cross Road. It sprawls across seven and a half acres and features more space for our entire team.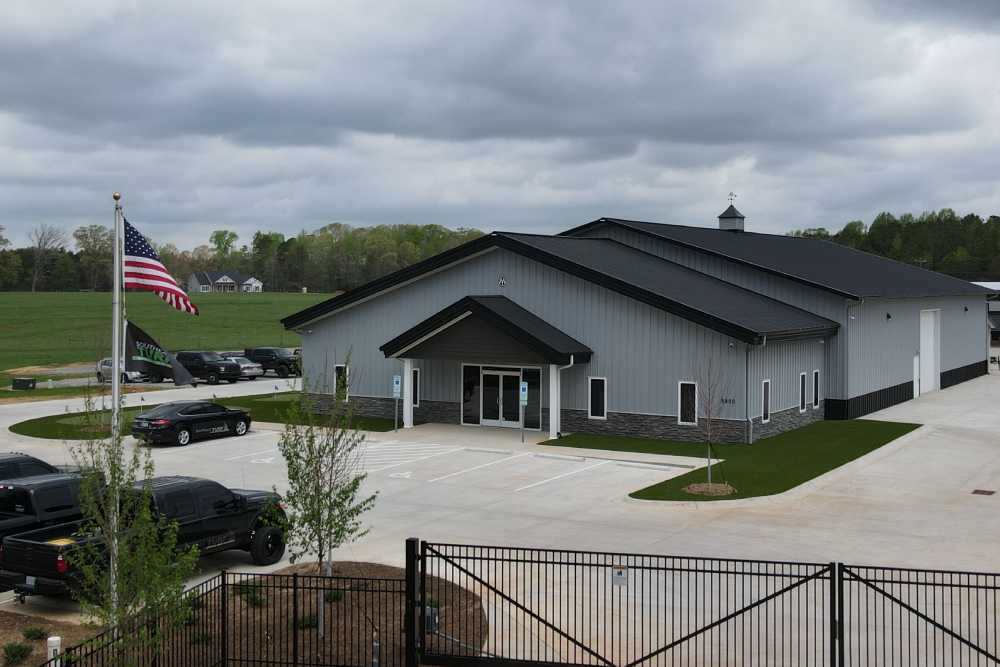 What Does This Change Mean for Our Business?
While moving can be a challenge, it can also create positive change. At SYNLawn North Carolina, we believe our move to our new headquarters in Catawba, NC has created and will continue to create several positive changes for our business. Thanks to this move, our offices, warehouse, and equipment are now all in one location. This not only helps improve our artificial grass operations in North Carolina, but it also provides our team members with greater support and connection. As a result, we believe it has and will continue to improve our already exceptional artificial grass services for our customers in Charlotte, NC and other North Carolina communities.
Leading Artificial Grass Sales & Installations
At SYNLawn North Carolina, we have been supplying and installing high-quality artificial grass for over 11 years. In that time, we have installed roughly 4.5 million square feet of our synthetic turf across various residential and commercial properties in North Carolina communities. We are the only company in North Carolina with a Synthetic Turf Council (STC) Certification. The STC only recognizes and certifies highly qualified turf installers who have highly recommended products and services, which includes us at SYNLawn North Carolina.
Our team offers a variety of ultra-realistic artificial grass products and services, including:

Contact Us Today to Learn More!
SYNLawn North Carolina is a leader for high-quality artificial grass sales and installations in Charlotte, NC and other North Carolina communities. With our new headquarters in Catawba, NC, our entire operation is in one location, which will undoubtedly benefit our team and improve our services and communication. Contact us today to learn more about our business, our artificial turf products, and our synthetic grass installation services in North Carolina!