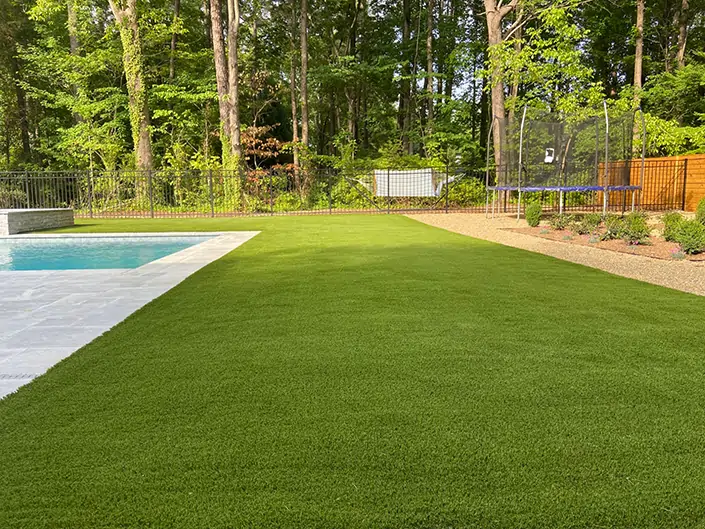 Your home might not be big on square footage, but that doesn't mean you have to downsize your life. There are endless ways to maximize your space and increase usable square footage almost instantly! These tips have been brought to you by the experts at Southeast Turf / SYNLawn Carolina to improve the quality of your living spaces and make home entertaining fun again.
Find storage. Many families find that building a backyard shed or even hiring someone to create under-the-stairs storage makes a huge difference in their living situation. Holiday decorations, summer backyard toys and other seasonal items no longer have to be stored in coat closets and garages.
Double shelves. Most home builders only install one shelf in each closet, despite having a great deal of vertical space to work with. Consider double-stacking your shelves to get twice as much closet storage – and twice as much out of your living spaces.
Think small. Invest in small appliances or items that serve multiple functions, like a washer-dryer combo instead of two separate machines. Get a smaller microwave installed in the wall or cabinetry instead of a free-standing model that takes up counter space. Make sure all furniture is of a clean, streamlined or modern style that will not crowd your space with "fluff."
Repurpose existing rooms. If your home has awkwardly sized rooms or guest bedrooms so small they are barely usable, consider repurposing that space into an extra bathroom or call a custom closet organizing company to create a luxurious walk-in closet space. You will no longer feel the need to complain about an unusable room and both options can increase your home's value if done properly.
Reclaim your yard! With Southeast Turf / SYNLawn Carolina there is a better way to increase your usable living space without costly home renovations and tear-downs. Artificial grass installations give North and South Carolina backyards a facelift and invite guests to enjoy the outdoors. SYNLawn Carolina offers artificial grass lawns in Charlotte, Greenville or Raleigh. Synthetic grass for your North or South Carolina lawn is a growing trend everyone will appreciate.
With a few small changes and the help of a contractor, your home could easily be reworked into a luxurious space you enjoy. If you find yourself so overwhelmed with "stuff" that even the largest storage unit can't handle the load, consider making charitable donations and taking the tax write-off come spring. This could provide a financial bonus to downsizing!