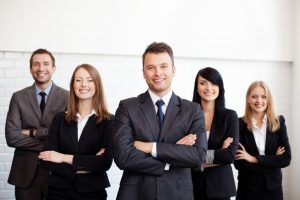 Companies are constantly searching for the next step that can help them develop and move forward, and staying ahead of the game is extremely important throughout the business world. Whether it's an important group project or the development of each and every employee, it is important for professionals to show their individual strengths in the workplace.
A simple way for a business to improve is through the installation of artificial grass. At Southeast Turf, we specialize in commercial applications, and our synthetic lawn products go a long way to renovate workplace areas and create a pleasant, welcoming and calming atmosphere. Artificial grass undoubtedly compliments businesses due to its many benefits. Both internally and externally, turf helps bring positivity to the company itself as well as those it serves.
First of all, the durability and low maintenance of faux turf helps save on water bills. Rather than real grass, artificial lawns do not require a significant amount of care, and the money you save on your utility bills can then be invested into the business to ensure it prospers as much as possible.
Additionally, turf can be installed in several different locations for various purposes. For instance, an indoor putting green in the office is great for keeping employees active while on break or during their lunch hour. This is beneficial for both their morale and their overall health levels. A workplace that makes an effort to accommodate and promote employee happiness and well-being receives better results from its team members.
Another valuable turf installation location is on the patio. If a business has a deck or outdoor recreational spot, add turf to create a friendlier and more inviting communal area. This transforms a simple patio into a place of happiness, relaxation and rejuvenation. An outdoor area covered in green grass adds a genuine sense of warmth, especially during the chilly winter months. A lush and verdant grass section provides a great opportunity for employees to take a step outside for fresh air when the working day gets a little taxing.
Similarly, it is easy to improve the overall appeal of a company by installing artificial grass at the front entrance. This increases the aesthetic appeal of the business for visiting customers by offering an undeniably well-kept and healthy appearance. Businesses that put in the care and effort for themselves and their everyday working environment immediately shows patrons that they take their services seriously. Customers feel that they will be treated with care and, therefore, your company will be more trusted and respected.
Finally, for businesses that work with children, turf is a great option that effortlessly ensures that they feel safe and can run around freely to their heart's content. Children see lawns as safe play areas, so businesses that cater to this will gain more service in the end, since parents will be happier knowing that they keep their children's wellbeing in mind.
If your business is interested in installing artificial turf, please contact us today for free samples, estimates and more. At Southeast Turf, we want to help your company flourish!