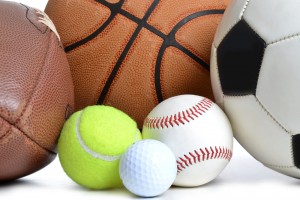 More and more frequently, artificial turf is being used as the go-to playing surface for athletic fields. Synthetic grass is beginning to replace the natural alternative for several reasons because it is more beneficial for both the ground itself and the athletes that play upon it.
At Southeast Turf, our products for commercial applications are specially designed with sports in mind. We understand the rising demand for artificial turf in athletics, and work hard to cater to those needs. After all, synthetic lawns are versatile because they accommodate several different sports, including:
Football
Soccer
Baseball
Golf
Rugby
Each of these sports require different design factors, which artificial turf products can tailor to seamlessly. For instance, one sport might want a different texture or length of grass than the other, which is something that can be easily actioned with synthetic turf.
There are several ways that an artificial grass installation benefits sporting activities. Firstly, it transforms an athletic field altogether. With natural grass, it is difficult to create a level, thick and forever lush surface for the players to practice and perform on. With faux turf, however, the field is constantly green and smooth.
Additionally, synthetic products help to conserve a substantial amount of water as well as minimizing the amount of time spent carrying out repetitive maintenance work. Manmade grass is economically savvy since it does not need to be watered, mowed or raked. It is also a much more reliable surface than a natural field. For example, a football, baseball or soccer game no longer depends on good weather. Regardless of the rain or snow, mud is not an issue. While a sports field filled with natural grass would be destroyed by a single game during a storm, artificial turf still looks great. This means less canceled games!
Artificial turf also provides several benefits to the sports players themselves. The uniform flatness of our grass products makes it easier for athletes to run, pass the ball and score. The turf also provides a hardwearing, robust surface that can withstand damage from tackles, sprints and scuffs; non-natural grass can take more stress and strain than its natural counterpart. Consequently, synthetic turf can be used for longer amounts of time than the real thing due to its higher levels of durability and playability.
Synthetic turf has become very popular throughout the athletic world, and is used in the following sports-related outdoor areas:
School Playgrounds
Communal Parks
Golf Practice Putting Greens
Professional Sports Stadiums
If you are considering an artificial grass installation so you can play your favorite sport, please contact us today. We are more than happy to help!