Home and business owners in Charlotte, North Carolina can eliminate time-consuming lawn maintenance by making the switch to American-made artificial grass from SYNLawn North Carolina. Lately, more and more North Carolinians are switching to our artificial grass. This is because it offers various benefits, including eliminating the need for time-consuming lawn maintenance activities like mowing, watering, and more. Fortunately, it also helps create beautiful outdoor spaces that resist wear and tear.
In this blog, we will share details on how our high-quality artificial grass helps eliminate maintenance responsibilities and enables you to enjoy your outdoor spaces without all the fuss.
Free Up Your Valuable Time
With a traditional turf lawn, it seems like there is always something that needs to be done. If not, your lawn will become overgrown, develop patches, or entirely die off. To prevent this and help ensure your lawn looks its best, you are forced into lawn care activities like:
Mowing
Edging
Weeding
Fertilizing
Seeding
Watering
And potentially more!

Installing artificial grass from SYNLawn North Carolina is a great way to free up your weekend for activities you want to do. Our artificial grass eliminates these tedious and time-consuming tasks from your weekend to-do list and gives you back your precious time. Plus, there will be no more buying gas for the mower or paying for expensive lawn services.
Less Water Required
Saving water is essential, and our synthetic grass also requires significantly less water than traditional turf. This is especially beneficial in North Carolina, where water shortages occur during the hot summer. Thankfully, you can use less water with artificial grass while still maintaining a lush green-looking lawn year-round and save money on your commercial or residential water bill.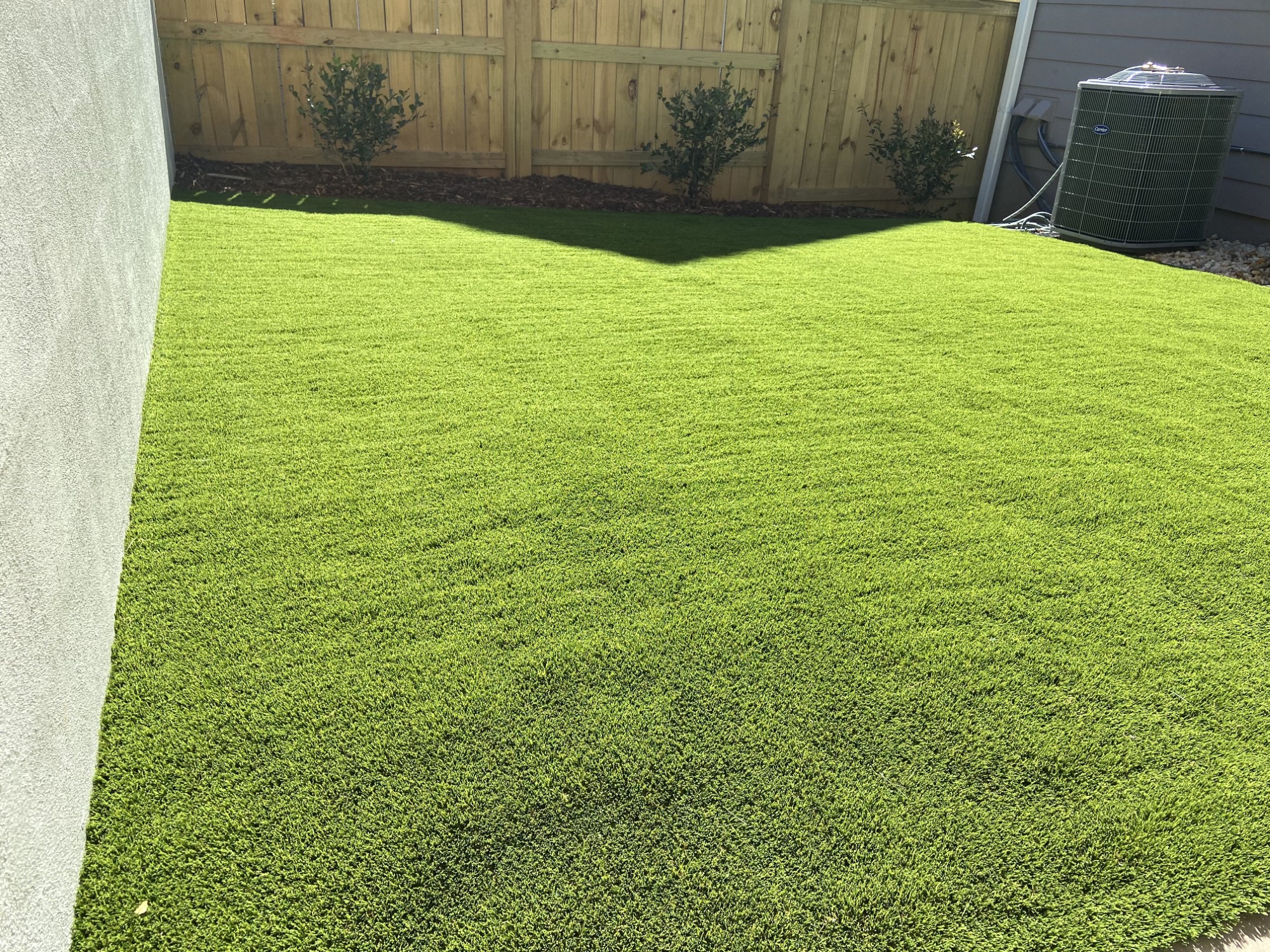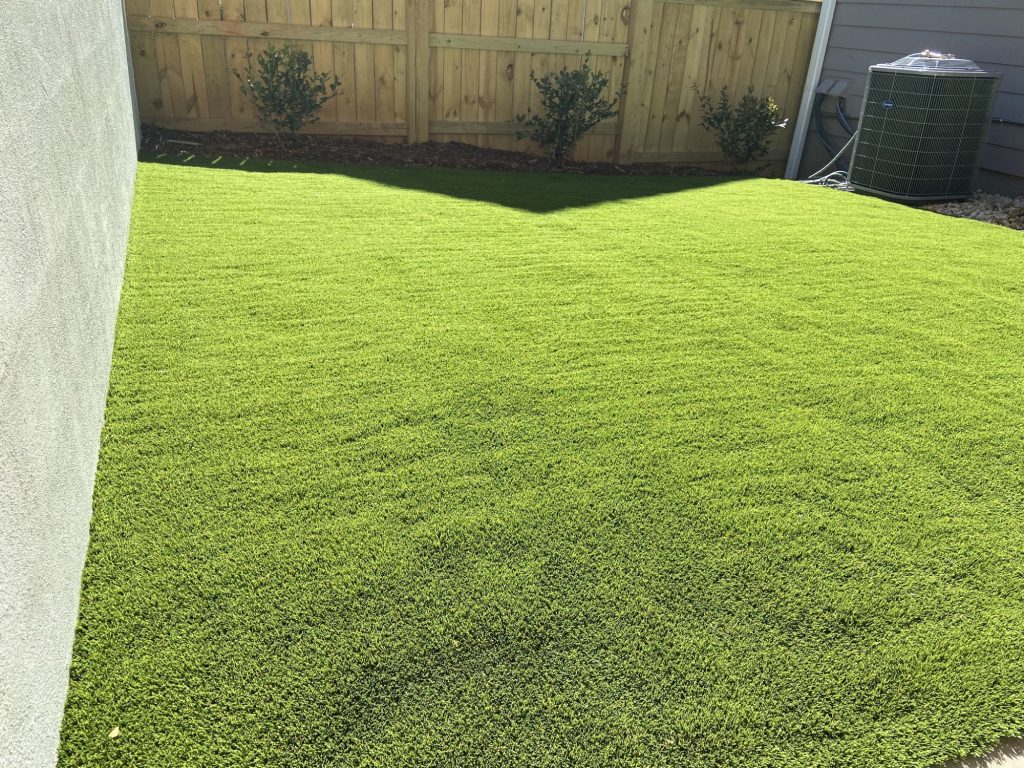 Stunning, Green Look & Specialized Applications
In addition to freeing up your time and saving on water usage, installing our state-of-the-art artificial grass allows you to create a stunning look in your yard with minimal effort. We have several synthetic turf options with different styles, shades of green, and even specializations. Some of our many specialized artificial grass options include:
Learn More By Contacting Us Today!
Installing artificial grass from SYNLawn North Carolina in Charlotte is one of the best decisions you can make when it comes to your business or home improvement projects. Our artificial lawns will save you time by eliminating tedious lawn maintenance chores and help conserve precious resources. And with dozens of varieties available today, there is sure to be one that matches your style and needs. So contact us today to learn more and get a quote!