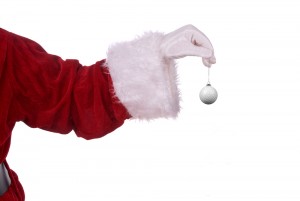 Are you still trying to find the perfect Christmas gift for your loved ones? Consider artificial grass! At Southeast Turf, our products act as unique presents that keep on giving. So, if you want to shower a family member, friend, or yourself in gifts that will truly be appreciated this season, artificial turf is the answer.
Putting green
If you know someone who is a golf fanatic, then this is the perfect present for them. Our putting greens make practice more convenient. For golf lovers, owning a putting green in their own home or backyard is a dream come true. Enthusiasts are first given the choice of either an outdoor or indoor design. Whether the owner wants to enjoy the feel of golf in their sunny backyard or air conditioned home, the decision is theirs. This gift, though, allows the player to exponentially improve their short game. With instant access to a putting green, the golfer can partake in the sport any time they want.
Pet turf
This gift is ideal for the family or friend that has a furry, four-legged friend. Dogs have a way of taking complete control of a front or backyard. However, with our pet turf, Southeast Turf gives that control back to the homeowner. Dogs are known for digging holes and contaminating a lawn. This present provides the perfect solution for these problems! For instance, dogs cannot dig on synthetic grass. There will not be any holes in a lawn that is made of artificial turf. Additionally, dirt and mud that gets tracked into the home and stains the carpet or tile floors will become a thing of the past. While these are both positive attributes for the homeowner, pet turf also benefits the dog. For example, our products stay cool throughout the hot summer months, protecting the dog's paws from burning when outside. This gift gives to the entire household.
Playground products
Is a new playground set part of your Christmas gift? Be sure to top it off with our artificial turf playground products. This present not only adds year-round color to the playground, but it brings peace of mind to the entire family. Playgrounds that are lined with artificial grass are much safer in preventing injury. Our products have the ability to prevent injury from falls as high as 10 feet. This way, when the kids are outside on the monkey bars or simply horsing around, there will be comfort in knowing that they are doing so under proper safety precautions. This gift not only completes a playground set, but it also provides safety to a family, which is priceless.
If you would like to provide a gift that keeps on giving this season, then our products are your best bet! Whether for an improved golf game, cleaner and more in control lawn, or safer play area, Southeast Turf has you covered. Our artificial turf enhances a home and the lives of those who live there. Our products are designed to fit the wants and needs of residents, which is why our products are the perfect present for this Christmas season. Give us a call today at 704-997-8006!