Since SYNLawn Carolina entered the North Carolina artificial grass market ten years ago, we have left a trail of satisfied customers who've raved about everything from our turf's magnificence to its low-maintenance qualities. Unless you're one of the few who uses lawn mowing as a workout session, most people want to use their evenings and weekends doing the things they truly love, like playing with their kids and pets on a beautifully soft lawn.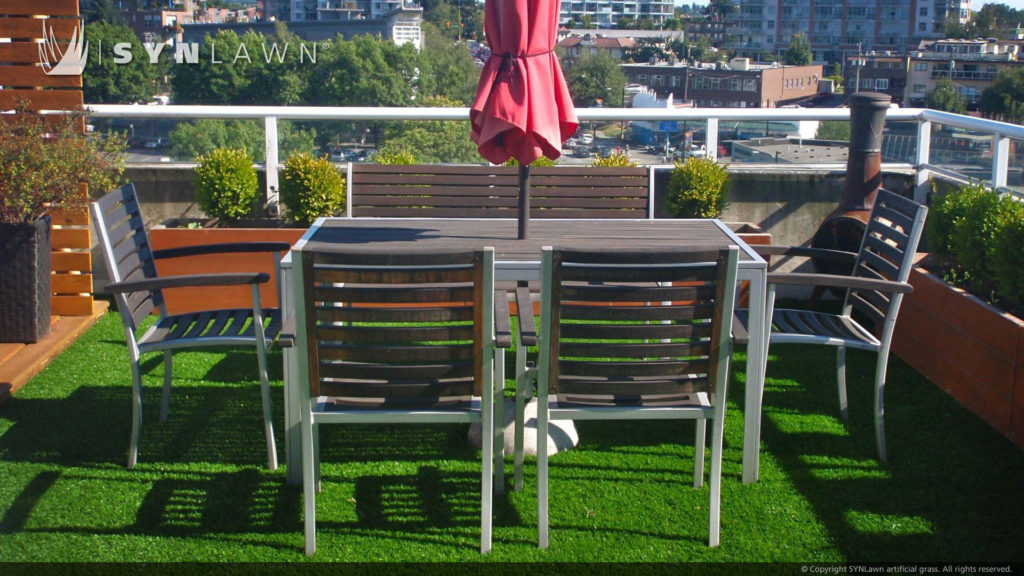 About SYNLawn Carolina
For the last 10 years, SYNLawn Carolina has been committed to offering only the highest-quality premium artificial grass products to residential and commercial customers. As a Synthetic Turf Council certified installer, we have excelled by integrating core values such as honesty and transparency into our work ethic. Whether a customer is simply inquiring about our products or the purchasing and installing phase, they are offered the highest level of courtesy and assistance.
As a family-owned and operated distributor for SYNLawn products, our turf has been setting and exceeding expectations for over four decades. So it's no wonder it's become the surface of choice for residential and commercial customers, including backyards, kids' playgrounds, pet turf, and putting greens.
Why Our Artificial Grass Continues to Impress Customers
Artificial turf in itself is not a new phenomenon, as it's been around since the 1960s. But since then, a lot has changed, especially in the technology used in the manufacturing process. SYNLawn Carolina has been at the forefront of innovations that have radically transformed how artificial grass is created. Today, our made-in-America turf has come a long way from the plastic fiber of the late seventies. It's safer and more realistic than ever before. Let's discuss the most common benefits:
No More Spending Precious Weekends on Lawncare
We get it: some people enjoy doing their own yard work. After all, it's either part of their workout routine or downtime. However, most people would rather be elsewhere doing something else, such as barbecuing, socializing with friends and family, or engaging in a favorite pastime.
Artificial grass saves you time and money on lawn maintenance. With our trademark turf installation, you can say goodbye to endless landscaping contracts and avoid purchasing lawn mowing equipment such as lawnmowers, trimmers, hoses and nozzles, water sprinklers, fertilizers, and other items. Even better, you'll notice a significant reduction in your water bill because according to the EPA, over half of all residential water consumption goes to lawn care.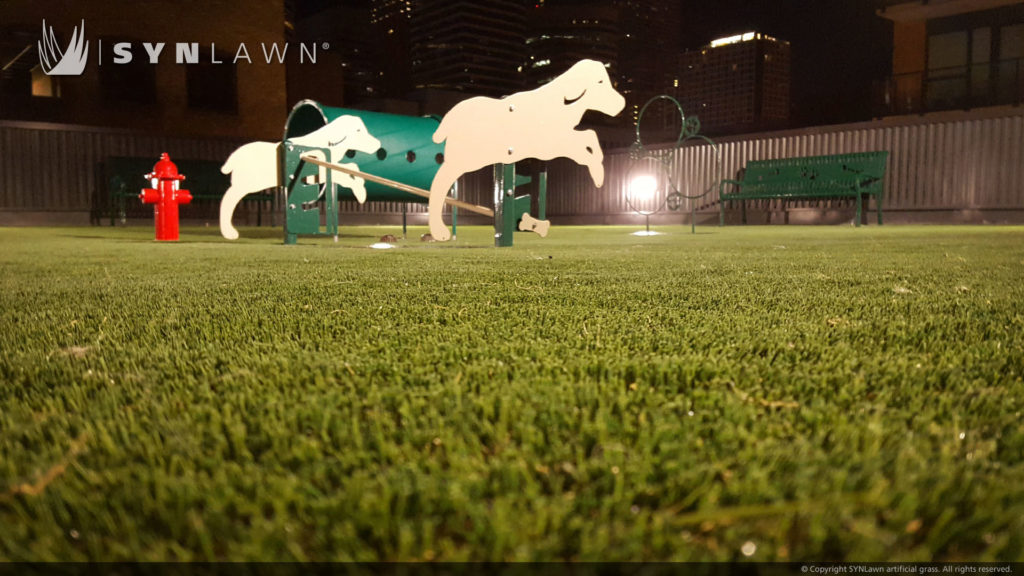 Provide Your Kids with a Safer Place to Play
In the past, traditional grass on playgrounds served us well. However, artificial grass is the future. Its multi-layered nylon and polypropylene components combine to form a shock-absorbing cushion that protects kids from serious injuries when they fall during playtime. It's no surprise that our synthetic turf has become a favorite among North Carolina residents.
Ideal for Golfing Putting Greens
Whether it's indoors or outdoors, synthetic grass has revolutionized golfing. Today, our golfing turf is installed in residential and commercial settings, allowing users to play and practice their short game at any time of day, regardless of weather conditions.
Transform Your Landscape While Conserving the Environment
Your home or business doesn't have to look like everyone else's. With our high-end majestic lawns, you can become the envy of your neighbors by transforming your yard from a drab-looking surface to a spectacular eye-catching paradise. And you can do all this while conserving water and improving the environment.
Contact Us Today to Get Started
SYNLawn Carolina offers a diverse selection of artificial turf products. For decades, our turf has also been used on residential backyards, putting greens, playground turf, rooftops, decks, and patios, among other applications. To schedule a free consultation, contact us today.