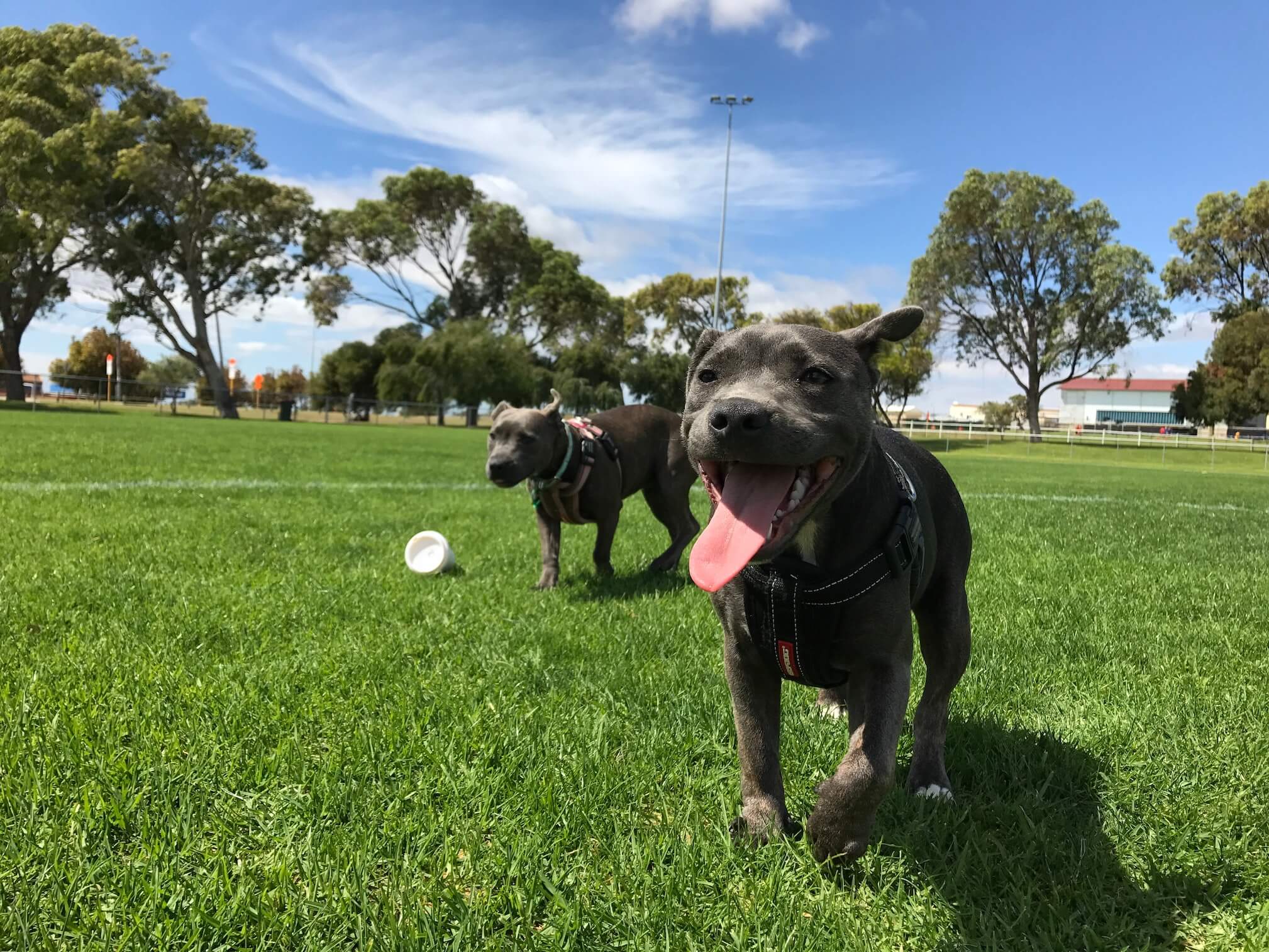 If you've been thinking about installing a pet friendly artificial grass lawn, Southeast Turf has artificial grass solutions that will work for you. We have an entire line of low-maintenance synthetic pet turf products that have been specially tested and designed with pet owners in mind. Natural grass can easily present a problem with dirt, mud, fleas, ticks and pet waste. With our artificial pet turf you can easily combat all of those issues and provide a clean, safe environment where you and your pets can run around and play without any concerns.
Our artificial grass makes the perfect pet turf for backyards, front yards and dog runs by providing a comfortable environment for your furry friends. The benefits of choosing an artificial grass installation for your pet grass include:
Optimal drainage – our artificial grasses allow rain and pet waste to drain right through without creating any standing water; this also means pets can go outside right after it rains without getting wet or muddy.
Healthy pets – our pet- friendly turf allows for a safe environment free of pests like fleas, ticks and rodents, which helps to prevent the spread of disease.
Clean pets – artificial grass keeps dirt and mud off your pets, meaning no muddy paws tracking dirt through your home.
Odor control – we are proud to offer organic zeolite crystals with each artificial grass installation to reduce the smell of pet waste by up to 80%.
Secure green grass – we offer upgrades to ensure protection against even the largest, most destructive pets.
At Southeast Turf, the synthetic turf products we offer are more than just beautiful lawns, they're also the most functional and efficient option for pet owners. We know pets come in all shapes and sizes, and they all have different needs, which is why we offer additional packages based on the needs of you and your pet. Whether you're looking for rodent protection, odor control or security against your pet's destructive digging and chewing habits, once you see the products we have to offer, you'll get what makes them such desirable outdoor surfaces for your pet.
If you're interested in learning more about our pet friendly artificial grass and what it can do for you, call us today at 704-997-8006.