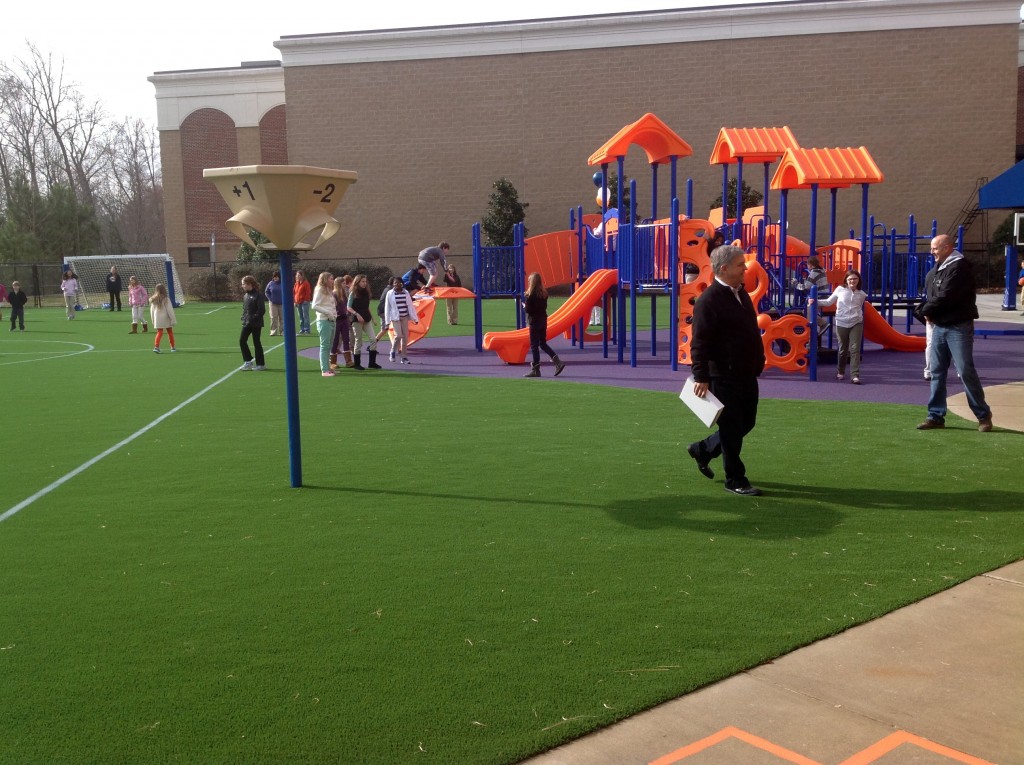 When it comes to your children, nothing is more important than their safety. When it comes to playground safety, the majority of injuries occur as a result of a fall on surfaces that are too hard or abrasive. There are many different playground surface options available, such as mulch, pea gravel, and rubber, but these options tend to fall short when it comes to consistent safety protection. These surfaces tend to become less safe as time goes by, and even less safe in areas with high foot traffic, such as under swings.
The SYNLawn® brand artificial grass we offer at Southeast Turf offers a variety of benefits to traditional playground infill, including:
Built-in safety: Padding installed underneath the grass makes for a soft playing surface
No grass stains: Kids will stay clean and out of trouble when it's time to wash their clothes
Non-allergenic: Allergies caused by natural grass will no longer be an issue at home
Designed and tested to protect children from falls as high as 10-feet in accordance with IPEMA standards and CSA approved fall attenuation
Superior draining: With a drain rate of 30-inches an hour, you won't have to worry about kids jumping into any puddles
Stable in every climate: Whether it's winter, spring, summer or fall, your playground turf will look great
At Southeast Turf, we also offer a poured in place bonded rubber to go along with our artificial grass. When installed together, we ensure the transition from one surface to another is perfect and will easily accommodate those with disabilities. The best part of all that we provide is that they are virtually maintenance-free, meaning that you can spend more time doing the things you love with the people you love.
To learn more about the playground products Southeast Turf offers, call us today at 704-997-8006.